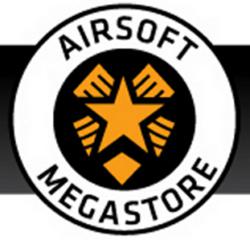 The Military/Law Enforcement Sales Program gives buyers access to an inventory of over 40,000 training-approved airsoft products.
(PRWEB) May 22, 2013
In an effort to assist local, state and federal police agencies, Airsoft Megastore has launched the Military/Law Enforcement Sales Program, which now offers sale discounts for police departments based in the United States.
With a nationwide shortage of ammunition posing as a problem for many police departments, more agencies are aiming to curb costs of dwindling supplies by turning to airsoft guns as a training alternative, according to a recent report by CBS News.
Although airsoft guns have been used as an effective training tool for years, the shortage has aided the shift to airsoft use among police.
Among the many departments that now use airsoft guns, the Richmond Police Department in San Francisco incorporates them into their training. "If we get to a situation where we're low on ammunition, we can do simple drills with airsoft that would mimic what we would do with live fire," firearms and tactics instructor Lt. Louie Tirona told CBS San Francisco.
This allows active duty officers to not only safely train in tactical scenarios but also grants departments to use professional-grade pistols and rifles. The nation's fastest growing airsoft retailer offers a wide range of airsoft guns, including full stock shotguns, submachine guns and assault type rifles used by many police departments such as M&P CO2 pistols, Heckler & Koch licensed MP5s and an assortment of M4 models.
Airsoft guns that are available for wholesale purchase — spring-powered shotguns, automatic electric guns (AEGs) and gas blowback rifles — keep costs down while offering a viable training alternative. This specialized program is also available to military and tactical trainers nationwide.
While AEGs are popular among enthusiasts and professionals, other police departments have also chosen to equip themselves with gas blowback rifles like the LM4 Professional Training Rifle by KWA, one of the top industry leaders in the airsoft market domestically and internationally. From the barrel to the upper and lower receivers, the LM4 is constructed out of full metal and operates nearly identically to the real M4A1 carbine. This gas blowback rifle is powered by green gas and holds 38 airsoft BB rounds, similar to the actual ammo-carrying capacity of an actual M4 magazine. Unlike AEGs, this rifle will not fire unless the charging handle is racked back, which is second nature to any rifle or weapons operator.
Blowback pistols and SMGs also share this same functionality, including the fully-licensed USP, PTP and M9 gas blowback pistols. Although most departments are fully equipped with the gear and accessories, Airsoft Megastore provides top-tier protective gear, such as face masks and eye protection, custom tailored for training with airsoft guns.
The Military/Law Enforcement Sales Program gives buyers access to an inventory of over 40,000 training-approved airsoft products. Airsoft Megastore will also assign wholesale buyers to a dedicated Military/Law Enforcement Tactical Sales Specialist who offers comprehensive assistance throughout the ordering process. Custom-built training weapons and gear packages are also available to suit department budgets and needs.
Most of Airsoft Megastore's sales are made through inner-department referrals, allowing agencies to receive store credit for referring other military and law enforcement departments. For more information, call (818) 495-6502, ext. 7005 or email a law enforcement sales specialist at govsales(at)airsoftmegastore(dot)com.