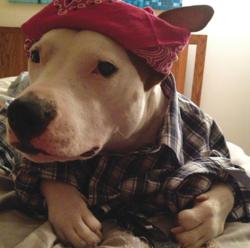 Even if you do everything right to prevent your dog from being in a situation where they could bite, it can still happen.
Sandy, UT (PRWEB) May 21, 2013
Every year, dogs bite humans 4.5 million times in the U.S. About 20% of those incidents require medical attention, and children are the most likely victims. That's why XINSURANCE has decided to join the efforts of the American Veterinary Medical Association and the U.S. Postal Service for National Dog Bite Prevention Week, May 19-26, with an online campaign to help spread awareness and educate people on dog-bite prevention.
XINSURANCE will be posting helpful dog-bite prevention tips, statistics and other information that can help the two species get along. With an estimated 1 dog for every 4.5 people in the U.S., there's never been a more crucial need for harmony. XINSURANCE is encouraging dog owners to join the cause and learn more about dog bite prevention and what to do if it occurs.
WHAT CAN A DOG OWNER DO TO PREVENT BITES?
According to the American Veterinary Medical Association (AVMA), there are many reasons a dog may bite someone. If they're scared, startled, feeling sick or feeling threatened, even the friendliest dog may react by biting. Although there is no way to prevent all dog bites, there are steps dog owners can take to minimize risks.
Select a Pet Carefully
Many dogs, especially puppies, are selected on emotional impulse. This can be a mistake if an owner does not know what behaviors and tendencies to watch for. In fact, before and after a dog owner makes a selection, a visit to a veterinarian would be valuable for observation of behavior, health and suitability.
Be Aware of Socialization
Depending on how a dog or puppy was raised prior to adoption, he or she may have trouble feeling at ease around people and other animals. It's best for dog owners to gradually expose them to a variety of situations under controlled circumstances and continue that exposure regularly. Dog owners should avoid any situation where a dog might feel threatened or teased.
Make Training a Priority
Basic dog training has proven to build a healthy bond of trust and obedience between dogs and their people. Owners can promote control of aggressive dog behaviors through avoidance of highly excitable games like wrestling or tug-of-war, and by using a leash in public.
Consider the Safety of Children
Dog owners should always know where their dogs are when young children are present, and avoid situations where the dog might be eating while young children are around. Because young children are especially vulnerable to serious dog bite injury, it is suggested that parents wait to get a dog until children are 4 years of age or older.
Make Good Health a Priority
Dog owners need to make sure their dogs are properly vaccinated against rabies and preventable infectious diseases. Overall health care has a significant effect on how a dog feels and behaves. Dogs that are frequently left alone have a greater chance of developing behavioral problems. Walking and exercising a dog regularly provides exercise and mental stimulation.
WHAT SHOULD A PET OWNER DO IF THEIR DOG BITES SOMEONE?
Sometimes no matter how hard dog owners work to prevent them, dog bites do happen. If that occurs, XINSURANCE recommends dog owners take the following actions.
Remove Dog From Situation Immediately
Dog owners should restrain their dog, and then confine their pet to a safe, quiet place if possible.
Encourage Bite Victim to Get Medical Attention
A simple wound can turn into a medical catastrophe if treatment is not sought right away, especially if the victim has medical issues, like diabetes, that impact wound healing. Call 911 if needed.
Call Insurance Agent
Whether a dog owner is covered under homeowners, renters or animal liability insurance, they should make sure to call their provider right away. He or she can advise on any time limits on reporting an incident and offer advice about how to proceed.
Provide Information
A dog owner should provide the victim with information about their pet's most recent rabies vaccination and their contact information–name, address and phone number. Trying to avoid giving this information or leaving the scene of the incident before the issue is resolved will reflect badly on the owner if they end up in court over the incident.
HOW CAN A DOG OWNER PROTECT THEMSELVES FROM LIABILITY?
Pets are likely more of a liability than most dog owners realize. In fact, many dog breeds are specifically excluded from traditional homeowners policies. That means anything from digging and playful nips to injurious bites or even provoked attacks could easily leave a dog owner vulnerable to a devastating lawsuit.
With increasingly strict state and local regulations being enforced across the country, animal liability and dog bite insurance coverage are things that every dog owner should consider.
"Even if you do everything right to prevent your dog from being in a situation where they could bite, it can still happen." said Rick Lindsey, President and CEO of XINSURANCE. "It's important for dog owners to be prepared and have all the information they need to handle such an event."
For more information, visit http://www.XINSURANCE.com/dogbiteprevention or follow the campaign on http://www.facebook.com/XINSURANCE.
ABOUT XINSURANCE
XINSURANCE was founded on the belief that no one should ever have to fear being without protection. By providing individuals with access to custom personal liability insurance policies that cover gaps in traditional insurance coverage, XINSURANCE helps minimize exposure and maximize peace of mind.