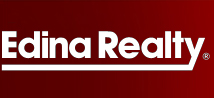 I dedicate myself to delivering the best resources and up-to-date information
Mendota Heights, MN (PRWEB) May 21, 2013
Mendota Heights real estate expert Kris Lindahl of Edina Realty has made a website available to buyers looking for ways to build confidence in their initial online homes search. "This being a hectic real estate market buyers are looking for every advantage they can get," Lindahl said, and continued, "and this website is a great place to start."
The Minnesota Buyer Search website allows buyers to fill out a detailed form regarding what they're looking for in a home and receive a real-time email from Lindahl that includes a customized search criteria. "I personalize each search so that the buyer knows they'll see every property that they would be interested in," Lindahl said.
In the email is a hyperlink that leads directly to a list of all the homes matching the customized search criteria. "From there it's up to the buyer," Lindahl said, "if the buyers expresses interest in a home then my team and I will get them to the property before it is sold."
With several years of on-the-ground experience and an unmatched technological expertise Lindahl has become a trusted voice in the real estate community. "I dedicate myself to delivering the best resources and up-to-date information so that my clients know they're in good hands," the experienced agent said.
Call Kris now for more information at (763) 280-8498 and visit the Minnesota Buyer Search website now to get started.