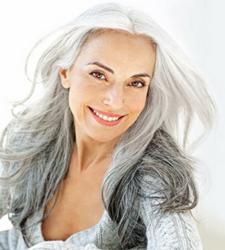 Fluctuations in hormone levels can increase a woman's risk of getting varicose veins... pregnancy and menopause
Manhattan, NY (PRWEB) May 31, 2013
In honor of Women's Health, New York Cardiovascular Associates is spending their effort promoting women's health issues. The Manhattan based center is helping women better understand their bodies through information on several health issues.
Women have a higher risk of vein disease than men. "Fluctuations in hormone levels can increase a woman's risk of getting varicose veins. The problem is particularly pronounced during pregnancy and menopause," says a center representative. Varicose veins are an unsightly problem that is associated with deep vein thrombosis. Several quick and safe treatment options are available for women suffering from varicosities.
New York Cardiovascular Associates is well versed in the latest varicose vein treatments. The center is providing information on vein disease and other women's health topics through a video presentation. Additional information will be published on the center's Facebook and Twitter pages.
Varicose veins are one of several issues that women are more likely to experience than men. By understanding what health issues are more likely to affect their lives, women can be proactive in taking steps to better their health.
For more information, visit:
Varicose Vein Treatment Options
Varicose veins and spider veins are extremely common in men and women. While spider veins are very small, reddish veins on the surface of the skin, varicose veins are much larger, bulging, tangled veins that may appear bluish in color. Men and women suffer from varicose veins, although women are much more likely to have them.
Today, patients have access to a number of effective varicose vein treatment options. Advancements in technology and medicine have led to the development of effective, minimally invasive treatments that produce optimal results with few side-effects or downtime. These treatments include sclerotherapy, radio frequency ablation, phlebectomy, and endovenous laser ablation.
About New York Cardiovascular Associates
New York Cardiovascular Associates is New York City's premier center for cardiac, vascular, pulmonary, sleep disorder, and primary care. The center has been providing the five boroughs of New York City with leading-edge care since 2005. New York Cardiovascular Associates is unique in giving patients access to a team of physicians that encompasses every field of cardiology. From the center's Manhattan office, NYCVA cardiologists provide complete patient services, including heart disease prevention, cardiac screenings, and treatment for the full range of cardiovascular conditions. In addition to superior cardiac care, New York Cardiovascular Associates provides vascular, arterial, pulmonary, and internal medicine care. Physicians and specialists work together to develop comprehensive treatment plans, whether treating patients for a single condition or for multiple health issues. NYCVA has earned multiple national accreditations, and its doctors and technologists are recognized among the top experts in their fields.
New York Cardiovascular Associates
Tel. 646-233-1838