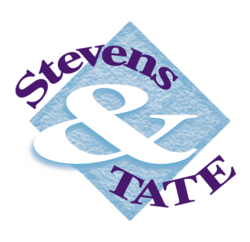 People want to work with leaders who are out in front of the industry.
Lombard, IL (PRWEB) May 23, 2013
Dan Gartlan, President of Stevens & Tate Marketing, recently shared his knowledge on Attraction Marketing in a featured speaking engagement for the Life Services Network (LSN) 2013 Annual Meeting & Exhibition at Navy Pier in Chicago, Illinois. As champion of this innovative concept, Gartlan describes Attraction Marketing (http://www.AttractionMarketingUS.com) as the process of making a company, its products, services, and culture more attractive to prospects. This involves driving a series of key marketing initiatives, specifically utilizing talent and resources an organization already has in place.
Among the six strategies discussed in Gartlan's presentation, one is called "Be Impressive" and focuses on the importance of demonstrating thought leadership for an organization's success in today's marketplace. "Be Impressive" allows companies to effectively frame the conversation about their brand through key components such as blogging, public relations, public speaking, and the creation of white papers. The goal, as Gartlan explains it, is to draw prospects to a business with the power of an endorsement so that they arrive feeling trust for the brand.
"Individually, these tactics have trended up in recent years," Gartlan said. "But the true power comes from doing these things together; there is strength in combination of action," he continued. "People want to work with leaders who are out in front of the industry. Pushing positive and valuable content outside the confines of your website can successfully draw prospects to your brand and drive business." The key, Gartlan says, is to focus content on timely issues that people within your industry care about; relevant topics to your business and audience.
An additional element to any Attraction Marketing strategy is the setting of measureable objectives, as well as the process of monitoring, tracking, and reporting activities, future indicators, and results. According to Gartlan, following structured, measureable activities can significantly improve performance; and organizations of all sizes and scopes can benefit from the fundamental processes learned in Attraction Marketing to help get more out of the programs they put in place. When combined with the other five Attraction Marketing strategies, implementing the tactics behind "Be Impressive" can lead to noticeable change and have a positive impact on a brand's success. To learn more about the Attraction Marketing program, call (630) 627-5200 or visit http://www.AttractionMarketingUS.com.
Stevens & Tate Marketing (http://www.stevens-tate.com) is a full service advertising agency offering Internet advertising; award-winning, on-strategy creative; integrated message development; and media planning and execution. Stevens & Tate creates focused, targeted solutions for all its clients in senior living, medical/healthcare, business-to-business, food, grocery, retail, travel/tourism, and real estate industries.
Dan Gartlan, President of Stevens & Tate Marketing (http://www.stevens-tate.com), counsels businesses on improving their marketing results and speaks on the topic of Attraction Marketing to businesses, groups and associations. He can be reached directly by calling (630) 627-5200 or via email at gartlan(at)stevens-tate(dot)com.