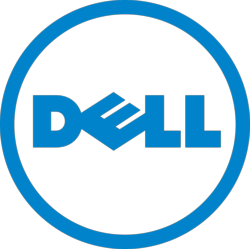 We are ecstatic to have been chosen as a partner to help deliver Cloud Services for Dell and their clients.
San Diego, CA (PRWEB) May 20, 2013
ScaleMatrix, a front runner in the evolving Cloud Computing and Technology Solutions market, announced today, that ScaleMatrix will be one of the three initial North American members of the Dell Cloud Partner Program. Dell will use ScaleMatrix to deliver public cloud services.
ScaleMatrix will bolster the Dell Cloud On Demand offering with its innovative VMware-based TruCore™ Performance Cloud hosting platform, which provides users enhanced control over functionality and performance. Services are delivered from proprietary world-class data centers, and leverage enterprise hardware, storage and cutting-edge security and Distributed Denial of Service (DDoS) mitigation services.
"We are ecstatic to have been chosen as a partner to help deliver public cloud services for Dell and its customers. We believe that the mix of ScaleMatrix enterprise class VMware and OpenStack public cloud offerings, alongside Dell's hardware, software and professional services offerings are highly complementary. We look forward to accelerating cloud adoption while creating increased value for our joint clients as a result of this partnership," said Chris Orlando, co-founder and CSMO at ScaleMatrix.
As part of Dell's broader cloud strategy, the Dell Cloud Partner Program will offer customers more choice of partners and platforms while the company continues to expand and integrate its cloud portfolio of services, software and hardware.
Dell will also maintain its commitment to its private cloud solutions. Specifically, Dell remains committed to the OpenStack platform and community, with offerings such as the Dell OpenStack-Powered Cloud Solution and the Dell-led open source project, Crowbar.
Dell will provide its customers multiple options to meet their business needs and help ensure a smooth transition to a Dell Cloud Partner or internal solution.
About DELL
Dell Inc. (NASDAQ: DELL) listens to customers and delivers innovative technology and services that give them the power to do more. Dell Services develops and delivers a comprehensive suite of services and solutions in applications, business process, consulting, infrastructure and support to help customers succeed. Learn more at http://www.dell.com.
About ScaleMatrix
ScaleMatrix takes an infrastructure-based approach to providing best-in-class hosting solutions to clients at every stage of their IT Lifecycle development. By investing heavily in both facilities and personnel, and developing strategic relationships with critical hardware, software, and support service vendors – we are able to offer our clients industry leading solutions which include design, deployment, and ongoing management as part of our standard offering. For more information on ScaleMatrix, visit ScaleMatrix.com.