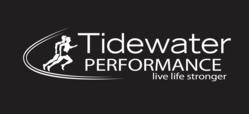 Newport News, Va. (PRWEB) May 21, 2013
Christopher Newport University's 2013 Captain's Youth Football Camp will run June 24-26 from 9 a.m. to 3 p.m. at the Newport News campus.
Tidewater Performance sports trainers will be on hand to lead the athletes through conditioning exercises, as well as lead a lecture in how to train off the field for on field performance.
Football players ages 7 through high school seniors can register online - http://www.cnusports.com/news/2013/4/19/FB_0419135425.aspx. The three-day event is $100.
Campers will receive instruction from Christopher Newport University coaches and regional high school coaches that includes fundamental skills development. A certified athletic trainer will be on site.
Athletes should bring workout gear – a t-shirt and shorts – cleats, tennis shoes, lots of energy and lunch. Water and footballs will be provided.
Each day on field practice will run from 9 to 11 a.m., lunch will include a speaker from 11 a.m. to 1 p.m. and the day will end with practice from 1 to 3 p.m. The lunch speakers will include, in addition to Tidewater Performance Center sports trainers who have trained college and professional level athletes, area players with experience at the college and professional level.
Tidewater Physical Therapy operates two Performance Centers – Newport News and Gloucester. Both locations feature degreed, certified personal and sports performance trainer who work with athletes of all ages and across all sports.
For more information about the Newport News or the Gloucester Performance Centers, stay connected on Facebook at /TidewaterPerformanceCenter, through Twitter @TPTIPerformance and online at http://www.tidewaterperform.com.
For more information about the camp, email cnufootballcamps(at)gmail(dot)com.