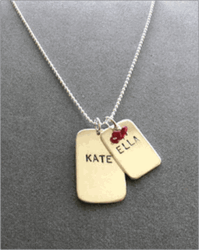 West Des Moines, Iowa (PRWEB) May 21, 2013
Bliss Baby & Maternity knows that pregnancy changes everything. Skin takes on a change when a woman becomes pregnant and there are so many items that to choose from. Planning to be a mom, strikes thoughts about skincare and how the body and skin will react to the pregnancy. Stretch marks are a big concern to most pregnant women and a wonderful product that Bliss Baby carries is the Earth Mama Body Butter. This body butter is all organic with pure essentials oils with rich shea butter. The smell won't aggravate morning sickness either. It will be a favorite for all the moisturizing needs and will encourage the skin's elasticity for the stretching and itchy body. Earth mama products are all organic and made with all natural ingredients. For pregnancy peace of mind, our selective choice of Earth Mama Baby Angel products are perfect for a mom to be and for all the baby needs after the baby arrives.
Other items that Bliss Baby & Maternity carries are gifts for pregnant moms. There are joys of going through the first pregnancy also there are frustrations. The first time the jeans won't button calls for the Belly Belt so regular jeans will fit a bit longer.
How about new moms? Bliss Baby & Maternity has the perfect necklace or bracelet to announce the joys of the new baby. Birthstone bracelets or a mother's necklace are always favorites of any mom. One of the best-selling items is the Mom & Baby Initial Necklace.
And then who can forget the new baby! There are many gifts for the new little one. There are toys and clothes and skin care for baby on the website. Another favorite of moms to use on baby is the Earth Mama Angel Baby Lotion. Bliss Baby offers Mud Pie, Little Giraffe, Loved Baby and other lines of quality baby clothing.
Shirlee Hallman, along with her husband Eric, is the proud owners of the website. Shirlee has a passion for babies and loves any new products that can be found. After some thorough discussion, Shirlee decided that an online store designed to be a one-stop shop for maternity necessities and everything needed to get ready for the arrival of a new baby would be a great opportunity.
Online shopping is a convenient and easy alternative for expecting mothers and new moms who wish to avoid the crowds and hassles of shopping centers and the seasonal elements to find the items they need. Convenience and simplicity are the primary drivers behind having an online destination for all baby and maternity essentials for any new mother. Offering a complete line of baby and maternity products enables anyone who visits the site to find the necessities and gifts they need.
http://www.blissbabyandmaternity.com is extremely attractive, fun and easy to navigate. The website focuses on high quality brands and centers on the essential needs for nurseries to include clothing, bedding, decorating, storage, and toys. This site is truly a one-stop shop for any baby needs and maternity needs.
Shirlee stresses the importance of customer feedback and welcomes customer interaction and new ideas that can enhance the baby boutique. The site is made to be flexible and customers are encouraged to give feedback on new ideas for products that would be a good addition to the store.
Come shop at http://www.blissbabyandmaternity.com and for a limited time get a 10% discount by adding MAY10 at checkout.