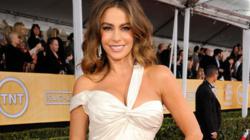 It's like eating bread all your life, and then one day someone slips you a piece of cake, and then you discover a whole new world of baked goods that you didn't even know existed.
Los Angeles, CA (PRWEB) May 20, 2013
The people have spoken: the women of Colombia are the sexiest women on Earth; at least according to American singles on MissTravel.com. 44,000 single American users were polled on the travel dating website which revealed that one in four American men prefer a Colombian woman while one in five American women favor a British man.
"Considering the "American" nationality didn't top either list, one could to deduce that the melting pot doesn't provide enough variety as we crave," says Brandon Wade, Founder & CEO of the travel dating website. "It's like eating bread all your life, and then one day someone slips you a piece of cake, and then you discover a whole new world of baked goods that you didn't even know existed."
Sexiest Nationalities for Women: (based on Dating preferences of 13,259 American Men)
1. Colombian 3314
2. Brazilian 2459
3. American 2074
4. Spanish 1240
5. Russian 1010
6. Dutch 985
7. French 824
8. Bulgarian 821
9. Swedish 659
10. Italian 562
Based on the results of the nationality poll, 36 percent of American men favor a Latina woman, while 29 percent prefer an Eastern European beauty. When asked to rank the qualities that contribute to attractiveness when travel dating, "accent" ranked the highest for women at 47 percent, while men ranked "body type" as the most common deciding factor at 34 percent. Other qualities used to measure attractiveness included "culture", "style", and "physical appearance". Both sexes rated "physical appearance "as the third most important quality to determine attractiveness.
"Women aren't typically as superficial as men are," explains Wade. "What attracts a woman to a foreign man is his a combination of his character and his other worldly culture. An accent can give a man an air of sophistication that women find endearing."
Sexiest Nationalities for Men: (based on sample size of 30,741 American women)
1. British 7841
2. Irish 5296
3. Brazilian 3787
4. Swedish 2589
5. American 2191
6. Spanish 1406
7. Scottish 1004
8. French 523
9. Greek 353
10. Puerto Rican 322
MissTravel.com is the only destination dating website where attractive members travel free, with many first dates often occurring in travel destinations foreign to both members. Last Summer, ABC 20/20 filmed a MissTravel trip in Mexico where two American singles from opposite coasts met and had their first date in Cabo San Lucas. The dating website creates opportunities for singles to travel and date abroad, while encouraging frequent fliers to seek a travel companion.
For more information about MissTravel.com or this study, please contact Jennifer Gwynn at +1 702 241 0100 or at press(at)misstravel.com.
ABOUT MISSTRAVEL.COM
MissTravel.com is the world's first destination dating website. Launched in April 2012 as the only travel dating website where beautiful people can travel for free, courtesy of its generous members, MissTravel.com has received media coverage worldwide. The website has been featured on CNN, Good Morning America, ABC 20/20, Inside Edition, etc. Since its launch, the website has amassed over 275,000 members worldwide, and growing. MissTravel.com was founded by MIT alumnus and online dating expert, Brandon Wade, and joins an impressive brand family of successful niche dating websites, including SeekingArrangement.com - the world's largest website for mutually beneficial relationships; WhatsYourPrice.com - the world only online dating auction; and SeekingMillionaire.com - the premier millionaire matchmaking website.