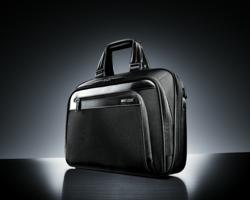 Profile ushers you into an entirely new business style!
Piscataway, NJ (PRWEB) May 23, 2013
The past few years have brought remarkable evolution to digital devices and how business is conducted. Smartphones, tablets, and notebook computers are part of everyday life. With this change in business styles, why not change a business bag?
The Profile series of nylon bags was developed for those who are looking for added carrying convenience. The three-dimensional organizer pocket is perfect for storing a smartphone, tablet, or notebook PC. These durable bags are made of strong and high-density Cordura nylon that keeps electronics safe while one travels. The leather handle is ergonomically designed for comfort while holding. Each detail reflects the ZERO Halliburton philosophy.
The Profile Collection matches the new era of business style with stylish digital or analog accommodation. There is a wide range of items designed to suit all users. Whether flying on a business trip or carrying a bag to hold electronics during a commute, this collection has everyone covered.