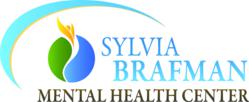 The mental health situation in America fails to meet the needs of all Americans, from seniors to adults and children.
Fort Lauderdale, FL (PRWEB) May 21, 2013
Mental health disorders aren't only a concern for adults, according to a new report released by the Centers for Disease Control (CDC) on May 16, 2013. In fact, according to the report as many as one in five American children suffer from a mental health disorder, a number that the CDC indicates may continue to rise.
"We know that mental health disorders are under reported and go untreated among adults, but to see the same health problems appear in such high numbers in children is disturbing," said Ben Brafman, CEO of Sylvia Brafman Mental Health Center in Fort Lauderdale, Florida. "The mental health of one family member can have a huge impact on the overall health and wellness of a family, especially long-term in the development of a child."
The CDC report, "Mental Health Surveillance Among Children," is the agency's first comprehensive look at mental health disorders and treatment among children. Other studies have found that youth admission rates into mental health treatment programs have decreased over the last decade. Like adults, a small percentage of children affected by mental health disorders, only 21 percent, get adequate treatment according to the American Academy of Child & Adolescent Psychiatry.
"The mental health situation in America fails to meet the needs of all Americans, from seniors to adults and children. It is a growing epidemic that impacts everyone in the family," said Brafman. "Greater awareness of the impact of mental health disorders on the family, especially on small children can make a significant impact through early intervention and prevention of these disorders. Many of our clients are in treatment for the first time as adults, but have been suffering from mental health disorders since childhood, making recovery a longer process than it might have been with earlier intervention."
The Sylvia Brafman Mental Health Center treats both mood and thought disorders in adults over the age of 18. However, the center has a popular family therapy program designed to educate, assist and treat the entire family in the case of a client with children or other dependents. The family therapy program includes special intensive family weekend workshops designed to help the entire family cope with the stress and difficulties associated with mental health disorders.
Adults are most likely to suffer from mood disorders such as anxiety disorders and depression. According to the report, children are most likely to suffer from Attention-deficit hyperactivity disorder (ADHD), followed by anxiety problems and depression. Like their parents, children who suffer without treatment often face difficulties at school and in social settings. It is estimated that the societal cost of childhood mental health disorders is $246 billion a year in treatment, including juvenile justice programs to help youth involved in risky behaviors such as drug or alcohol abuse.
####
The Sylvia Brafman Mental Health Center is a full service mental health facility located in Fort Lauderdale, Fla. Dedicated to helping individuals who suffer from mental illness find a path to living better, The Sylvia Brafman Mental Health Center offers treatment and support for a wide variety of mood and thought disorders including: depression, anxiety disorders, anger management, eating disorders, post-traumatic stress disorder (PTSD), bipolar disorder, schizophrenia and schizoaffective disorder. For more information on mental health treatment please contact The Sylvia Brafman Mental Health Center at 1-888-205-2775 or online at http://www.mentalhealthcenter.org.