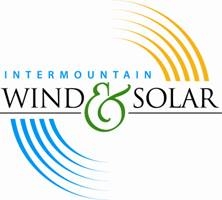 In the industry of alternative energy, mobile generators are the next wave of development.
Salt Lake City, Utah (PRWEB) May 20, 2013
The demand for alternative energy is becoming increasingly more prominent and production companies are responding by turning their focus onto mobile power and back up generators. With emergency situations in mind, Intermountain Wind and Solar are introducing a line of high functioning mobile energy generators. These compact trailers combine the efficiency achieved through Utah solar panels with a mobile platform, creating a compact and functional alternative to expensive home generators or Idaho backup power systems.
A mobile unit supplying solar power comes with a multitude of benefits.
"We wanted to create an energy source that provided the same quality energy of our solar panels, but in a mobile format. In the case of power outages or emergency situations, mobile units can function as a command center, providing power to multiple outlets," said Doug Shipley, founder of Intermountain Wind and Solar. The G.O.O.D. Wagon is a functional and transportable energy source. It possesses the same functionality that residential wind and solar power provides, but can be attached to a vehicle for mobile access to any location. This freedom of movement is the newest development in alternative energy providing Utah and Idaho backup power. This freedom is useful in the case of emergency situations or natural disasters, when everyday power grids aren't available.
Mobile generators can have a multitude of uses that go beyond emergency backup energy. The G.O.O.D. Wagon can also be utilized to power tools and equipment, ideal for outdoor projects and activities. The specialists at Intermountain Wind and Solar can also customize the unit, adjusting it to fit their client's personal needs. As an expansion of Utah solar panels, these mobile units don't require any fuel and aren't as loud as a typical generator.
Intermountain Wind and Solar has created several models in order to accommodate the differing needs of their clientele.
Developing a mobile platform for solar Idaho backup power has provided Intermountain Wind and Solar a base to build off from. They have different sized mobile units available, from smaller compartments to large, room sized trailers. Larger units come with countertops and cupboards, providing plenty of excess storage and resources. Equipped with Utah solar panels and backup batteries, these units can provide enough energy to keep your commercial or residential space functioning in light of an emergency power outage. This freedom of movement is only helping to increase the positive impact provided by wind and solar power. For more information about alternative energy sources or mobile generator models, visit their website at http://www.imwindandsolar.com.