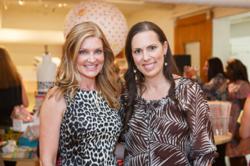 "I can't wait to bring Atlanta parents an insider's guide to raising kids in our amazing city. Our contributors are Atlanta parents too—exploring the city with tots in tow." - Phebe Wahl, Red Tricycle City Editor
San Francisco, CA (PRWEB) May 22, 2013
Red Tricycle, a digital city guide for parents, launched its first-ever Atlanta edition. The San Francisco-based media company, which has built a loyal following in seven major metro areas and delivers over one million email newsletters each week to families in San Francisco, Los Angeles, Seattle, Portland, Chicago, New York City and SoCal, is now pedaling into the Big Peach.
Red Tricycle's CEO and Founder Jacqui Boland says, "We're very excited to open our first edition in the South. Atlanta has a strong and well-connected parenting community, and we're overwhelmed by the warm welcome and great demand we have received from Atlanta parents."
To commemorate the launch of Red Tricycle Atlanta, the city's most influential moms, dads and their kids came together to celebrate on May 15 at The Seed Factory, a trendy children's retail store owned by Rachel Baba.
Event attendees included Christy Ziglar, author; Stacy Elgin, freelance TV host and blogger (chasingtwins.com); Chaffee Braithwaite, owner of local favorite Baby Braithwaite; Jeyme Colodne, editor of Best Self Magazine; Liz White, editor of Atlanta Parent, as well as almost 100 local power moms and bloggers.
Phebe Wahl, Red Tricycle's Atlanta City Editor and longtime media veteran adds, "I can't wait to bring Atlanta parents an insider's guide to raising kids in our amazing city. Our contributors are Atlanta parents too—exploring the city with tots in tow. We understand that when it comes to the small set, the little things—like clean potties and free cupcakes—make a big difference!"
For additional information about the launch events and activities, follow Red Tricycle on Twitter @RedTricycleATL and the Red Tricycle Atlanta Facebook page https://www.facebook.com/redtri.atlanta.
About Red Tricycle:
Founded in 2010, Red Tricycle is a digital media company that provides authoritative, localized content (things to see, eat, and do with kids in a city) to its growing online community of busy urban moms through a variety of communication devices: email, website, social media, RSS, mobile. Their mission is simple: To help parents have more fun with their kids. http://redtri.com/atlanta-kids/