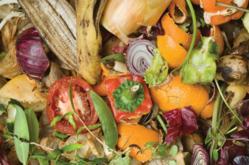 Over the past 20 years or so, food waste has been exploding.
Princeton, NJ (PRWEB) May 30, 2013
The food waste recycling industry is growing. Beyond its more obvious environmental impact, the industry affects the economy, creating jobs and savings that help waste generators as well as local and state economies.
The increase of urbanization has changed the dynamics of food waste. Now, large quantities of produce need to be transported, housed in warehouses, then stored in restaurants and grocery stores. Add in the increased time between picking and eating, and what you get is a solid waste stream that has been increasing by four percent each year.
"Over the past 20 years or so, food waste has been exploding," said Michael Manna, Managing Director of Organic Recycling Solutions.
Food waste generators have to know their waste streams before they can reduce food waste. Understanding the waste stream opens up numerous opportunities for increasing efficiency and smarter purchasing.
About us:
The Green Economy is an online magazine and website, providing reliable, fact based, in-depth reporting on energy, technology, policy, design and finance.