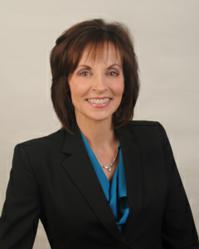 The first year of training we gained $4 million, the second year $6 million, and the third year $10 million.
Newport Beach, CA (PRWEB) May 29, 2013
When a company signs Debbie De Grote to lead a sales team to increased productivity and sales revenue that is precisely what they get. Rick Campbell raves of the results saying, "All of her techniques were extremely successful. The year prior to Debbie's training we gained $2 million in new business sales. The first year of training we gained $4 million, the second year $6 million, and the third year $10 million. In addition, we set standards on customer retention. The year prior to Debbie's involvement we had a customer retention rate below 90%. The second year she was able to help us increase from where we were at to 93%, in 2012 she helped us raise it again to 96%, our all-time high in customer retention!"
Debbie is invested with her clients and proves it by being active in all her clients' classes and running bi-weekly conference calls for the sales force. She shows pride in each undertaking as though she is an employee and pays close attention to the under-producing. Will Sides, Battery Systems Regional Manager, says, "During my annual reviews with each salesperson one of our "most help needed" from 2011, turned to be my top producer for 2012, shared with me a big part of his success was Debbie commitment to make him better. This salesperson from Las Vegas said she refused to let him fail by justifying excuses and making him see his true potential."
About Battery Systems:
Battery Systems is a group of distribution houses covering the Western United States, Hawaii and Alaska. We have been a family owned business since 1955. We service many cities, counties, school districts, fire departments and commercial companies. We are large enough to handle all of your challenges and detail oriented enough to listen carefully to your needs. Our "Battery Systems Experience" offers you one source to facilitate all your service and technical needs.
Brad Streelman is the owner he took over the business when his father passed away. His father started the business in 1955.
They have over 65 locations. They are the largest independent battery distributor in the nation. They have over 90 sales managers that are in coaching with Debbie.
About EXCELLEUM™:
Debbie De Grote is a top producing sales person, veteran business coach, consultant and trainer. Debbie's story is unique and inspiring. She began her sales career at the age of 18 and sold her first house while in high school. Debbie then continued to expand her skills and growth in the sales industry. Building her business on her own…without the support of a team…Debbie sold 160 homes per year and closed over 3000 homes sold in her real estate sales career. Debbie was ranked the number 1 real estate agent in Los Angeles and Orange County, number 3 in the nation and top 10 in the world; and the story goes on.
With her sales success Debbie was constantly asked to coach, train and speak to guide other sales professionals to achieve their full potential. Debbie made the decision in 1997 to become a full time coach and business consultant. Since then she has coached some of the biggest names across multiple industries. Visit EXCELLEUM™ at http://excelleum.com/.