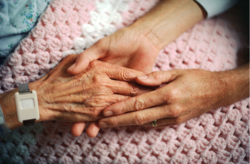 Pittsburgh, PA (PRWEB) May 21, 2013
Pittsburgh-based Automated Security Alert has just launched a new testing service for their clients with medical alarms. From now on, all of their medical alarm clients will have the option of getting assistance to test their medical alarms once a month to ensure that their system is working at peak performance. Jason Seyler, Automated Security Alert's Director of Life Safety said, "Sometimes we speak with seniors who are worried about testing their alarm system. They are worried that they will be bothering our operators or are afraid that if they press the button that an ambulance will be automatically dispatched to their home. This is not the case. We are here to help our clients with their specific needs, and give our clients the opportunity to let us know that they are merely testing their system and not in need of emergency help."
If a senior does not test their alarm system every month, Automated Security Alert will contact the senior through the speaker on the alarm system or via telephone to ask them to press the button on their medical alarm to make sure that the system is fully operational. Seyler said, "Many times during the first few months of testing, when we call to test the client's alarm they have actually left the emergency pendant on their dresser because they haven't yet gotten into the habit of keeping it with them. After the third month we never catch them without their pendant. Our new system of calling our client's to have them test their system has created a wonderful result: they get into the routine of keeping their pendant with them. If they don't have it when an emergency occurs, they will be unable to get the help they need. Our new system is keeping our client's safer because they now keep their emergency pendant with them at all times." Seyler also said that clients who are nervous about pushing the button for a test signal are more than welcome to call the company first to let Life Safety Operators know that they are testing the system and not facing an actual emergency.
Automated Security Alert, Inc. was founded in 1988 in Munhall, Pennsylvania. The company uses the newest technology to enable senior citizens, physically challenged persons, and recovering patients to maintain an independent lifestyle in their homes. Automated Security Alert offers a variety of medical alarms, medication management systems, and telehealth services.
For further information, please contact Matthew Couillard at 1.800.338.7114.