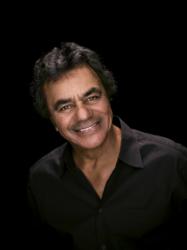 Modesto, CA (PRWEB) May 23, 2013
The Gallo Center for the Arts has released its line-up for 2013-2014, the organization's seventh season. The performing arts center is currently accepting orders for fixed-package subscriptions in its Broadway, Mega-Hits, Country and Family series, and 'create-your-own' series packages of five or more performances chosen from any shows during the season.
Performances included in fixed-package and create-your-own series offer ticket prices 15% lower than when shows are purchased individually. Ticket sales for individual shows begin Monday, June 10.
Iconic singer Johnny Mathis' performance on Saturday, September 21 has been designated as the official 2013-2014 season opener. The Gallo Center will be presenting shows earlier than it has historically, however. In August there will be performances by country singer Billy Currington, smooth jazz's Dave Koz, rockers Chris Isaak and Los Lonely Boys, a cappella singing group Straight No Chaser, and blues artists George Thorogood and The Destroyers.
Broadway offerings include "Million Dollar Quartet," based on the true story of a legendary recording session which brought together Elvis Presley, Johnny Cash, Jerry Lee Lewis and Carl Perkins; "Memphis," which won the 2010 Tony Award for Best Musical; "Disney's Beauty and the Beast," which the Gallo Center previously presented in 2010 to near capacity audiences; and "Stomp," another returning show which was a big hit in 2009.
In what chief executive officer Lynn Dickerson characterizes as "a major coup" for the Gallo Center, violin virtuoso Itzhak Perlman will perform January 2014. "Mr. Perlman is a superstar, the most celebrated violinist in the world," said Dickerson. "We expect that his appearance will draw fans from across Northern California and beyond."
Comedy performances, rock 'n roll shows, family offerings and dramatic theater also figure prominently in the 2013-2014 season.
Comedians Lewis Black, Brian Regan, and the improv team of Colin Mochrie and Brad Sherwood are returning. All have previously sold out at the Gallo Center. Martin Short of "Saturday Night Live" fame and Jason Alexander, George Costanza on "Seinfeld," also will be appearing, as will Christian comedy star Chonda Pierce, and lesbian comics Suzanne Westenhoefer and Elvira Kurt.
Rock 'n roll shows include REO Speedwagon; Three Dog Night; a return engagement for the popular "One Night of Queen" tribute show; "The Pink Floyd Experience," which appeared in the Gallo Center's first season; "Ricky Nelson Remembered" featuring the late singer's twin sons, Matthew and Gunnar Nelson; The Righteous Brothers' Bill Medley; "Classic Albums Live: Led Zeppelin IV," and "The Hit Men," featuring original back-up singers from Frankie Valli and the Four Seasons as well as Tommy James and the Shondells and other groups from the 60s and 70s.
Family and children's entertainment include singer Laurie Berkner, the "queen of children's music;" "Imagination Movers;" "Angelina Ballerina the Musical;" "Veggie Tales Live;" "Pinocchio," a co-production Modesto Performing Arts and the Gallo Center; The Peking Acrobats, magician and illusionist Mike Super, and "Stunt Dog Experience," a show created and hosted by Stockton native Chris Perondi that has been seen on the Jay Leno and Ellen DeGeneres television programs.
The Gallo Center's theater offerings are among the most robust in its history. They include a production of "Hamlet" from New York's The Acting Company; "The Joy Luck Club," based on Amy Tan's best-selling book;" "Driving Miss Daisy" from the nation's oldest theatre organization, Walnut Street Theatre; the classic Ben Hecht-Charles MacArthur comedy, "The Front Page," the fourth collaboration by the Gallo Center and Modesto's Prospect Theater Project, and Thornton Wilder's "Our Town," a co-production of the Gallo Center and Modesto Junior College's theatre department.
The Center also is continuing its collaboration with Sankofa Theatre Company, Modesto's new African American theater troupe. The organizations will present on "Looking over the President's Shoulder," a one-man play with Dwight D. Mahabir, and "Freedom Riders," a play about the 1960s Civil Rights movement.
Other highlights of the 2013-2014 season highlights include tap dancer Savion Glover's "StepZ;" the all-male ballet parody artists, "Les Ballets Trockadero de Monte Carlo;" folk-rock singer Gordon Lightfoot; Portuguese fado singer Mariza; holiday shows by Mannheim Steamroller and John Tesh; "Frida," a musical about Mexican artist Frida Kahlo; chef Robert Irvine, star of the television show "Restaurant: Impossible;" the "ABBA Mania" tribute show; Blues Traveler; country singer Craig Morgan, and Chita Rivera in a celebration of the music and her popular roles in "West Side Story," "Chicago" and other Broadway hits.
A complete listing of the 2013-2014 season performances may be viewed at GalloArts.org.