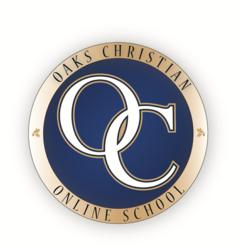 Westlake Village, CA (PRWEB) May 22, 2013
Oaks Christian School has recently purchased the Westlake Plaza business complex, which is adjacent to the high school campus and is located at 31255 Cedar Valley Drive, Westlake Village, California. This acquisition allows the online High School to continue with expansion plans and accommodate a growing number of students, staff, course offerings and new programs for students from all over the world.
Since the Online School's opening in 2010, enrollment has grown each year by more than 100%, with students enrolled from dozens of states and 8 different countries. With nearly 70 online high school course offerings at the college preparatory, honors, and AP levels, Oaks Christian Online School (OCO) expects to continue this growth trend next year. The new building will create more space for OCO to support student activities and services, including a computer learning lab and college counseling offices for its full-fledged counseling program. 2013 graduating seniors that have completed the college counseling program have been accepted to or recruited by Carnegie Mellon, the Naval Academy, John Cabot University in Rome and other top-notch universities. The Class A office building has 71,464 square feet with 223 parking spaces and 110,000 square feet of land, which is already zoned for Oaks Christian School's anticipated uses. The Online School headquarters will occupy an expected 3,600 square feet of space and will include areas for curriculum development, admissions, student advising and a computer lab for our students and staff. Oaks Christian School has many ideas for the additional space in the future, including a learning center for its main campus, but one of the biggest benefits is room for the continued growth of Oaks Christian Online School.
The main campus of Oaks Christian School in Westlake Village, CA, opened in the fall of 2000 and Oaks Christian Online School (OCO) opened for full-time, online students in the fall of 2011. The accredited online high school provides a rigorous and challenging online college preparatory education for high school students all around the world in a Christian environment. Oaks Christian Online School continues to enroll part-time and full-time students throughout the school year and regularly hosts information sessions on its main campus – 31749 La Tienda Drive, Westlake Village, CA 91362, as well as virtual information sessions for prospective student families. Interested students can visit the website http://online.oakschristian.org to R.S.V.P.
For additional information about Oaks Christian Online School, its courses, curriculum, admissions or application process, please visit http://online.oakschristian.org, call 855.462.6257, or contact a school representative at online(at)oakschristian(dot)org.