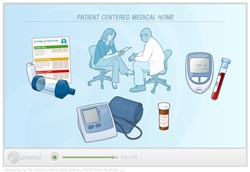 Pittsburgh, PA (PRWEB) May 27, 2013
Pittsburgh-based Automated Security Alert has announced that their services can keep seniors and the physically-challenged independent in their homes longer than ever before, thanks to recent advances in cutting edge medical technology. Although the company does offer medical alarms, they are expanding the reach of the safety net they can provide by using monitored medication dispensers, fall detectors, and Telehealth services, which can remotely collect, monitor, and transmit up-to-the-minute medical data including vital signs, blood sugar levels, and other specific data to a client's health care provider without the services of an in-home care nurse.
Jason Seyler, Automated Security Alert's Director of Life Safety stated that these advances can keep individuals living in the comfort of their own homes for years longer than would have been possible in the past. "If they are not able to get help when they are having an emergency or do not take their medication on schedule, they are more likely to develop on-going health problems, which can quickly lead to an assisted living center or nursing home. Our services prevent deaths, trauma, and adverse medication errors; they are an insurance policy and proactive solution to ensure your loved ones are cared for. With our fall detectors, you will not have to worry if an unexpected fall should occur. With our monitored medication dispensers, you will not have to worry about your loved ones making dosing mistakes with their prescription medications. It's critically important to get your loved ones these services before it's too late. If you invest in these services before a major fall, overdose, under dose, or other serious incident, it will be more likely for them to not only live longer, but to live in the comfort and freedom of their own home."
Automated Security Alert, Inc. was founded in 1988 in Munhall, Pennsylvania. The company uses the newest technology to enable senior citizens, physically challenged persons, and recovering patients to maintain an independent lifestyle in their homes. Automated Security Alert offers a variety of medical alarms, medication management systems, and telehealth services.
For further information, please contact Matthew Couillard at 1.800.338.7114.