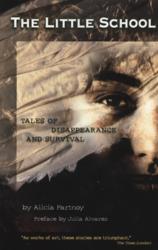 Though the preface states that the stories are fictional accounts, the truth of Partnoy's experience is poignantly clear.

— JM Snyder
(PRWEB) May 21, 2013
With the death of infamous Argentinian dictator Jorge Rafael Videla, the atrocities that occurred under his regime are being reexamined. Poet and writer Alicia Partnoy writes of her personal experience under the dictator in The Little School: Tales of Disappearance and Survival. She has also contributed to the eponymous documentary that shares the stories of other survivors of the concentration camp.
Under Videla, thousands were "disappeared," tortured, and forever separated from their loved ones, for little to no discernible cause. When such a monstrous figure passes away, the feelings of survivors can become quite complex. Partnoy elaborates on her own personal experiences on NPR's Talk of the Nation.
The period is often referred to as the "Dirty War," but Alicia objects to this term in International Business Times: "I know people call it 'The Dirty War,' but that was the term the military used to justify the killings," Partnoy said. "It is my little crusade to let people know that, for me, it was an extermination campaign. It was not a war of any kind. It was a genocide."
History can record the facts, but only something like The Little School: Tales of Disappearance and Survival, can communicate the real, human experiences of the people who lived it.