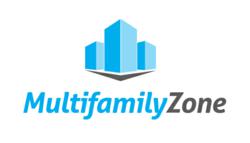 An encyclopedia of trusted resources all in one place . . . finally! Simply brilliant.
Eugene, Oregon (PRWEB) May 22, 2013
Multifamily industry veteran Lisa Young announced the launch of MultifamilyZone, LLC, and MultifamilyZone.com, an online directory classified as "a hub for all things property management." Designed to connect multifamily professionals with the vendor partners they need, the site aims to become an extensive resource for property owners, regional property and asset managers. As the venture develops and grows, MultifamilyZone, LLC, will expand to several verticals, based on the needs and requirements of its valued clients. The launch kicks off in the San Francisco Bay Area, California, to be followed by Oregon and will continue throughout the Pacific Northwest with a national presence to follow as the site gains traction and grows.
"An encyclopedia of trusted resources all in one place . . . finally! Simply brilliant," said Jeff Bosshard, Executive Vice President of Woodmont Real Estate Services (the largest fee management company in Northern California), where Young previously served as Vice President of Marketing and Education.
MultifamilyZone.com lists vendor partners that have received positive referrals from multifamily professionals, ensuring a variety of reputable businesses are represented.
"We understand how busy the average multifamily professional is on a daily basis," said Young. "We want to do the hard work for them, by providing a resource where vendor partners can be found in one location."
Periodic checks on the referrals ensure that vendor partners remain in good standing and therefore, eligible to remain in the MultifamilyZone.com directory. Rick Curbelo, CEO of Floormasters, Inc,. was one of the first companies to advertise on MultifamilyZone.com.
"Our motto, 'It's all about the Customer', quite simply states our philosophy as a company," says Curbelo. "Our customers are our present and our future and we are happy to participate in the launch of MultifamilyZone.com as we believe they share this same valued philosophy."
In addition to an annual listing in the vendor partner directory, MultifamilyZone.com also offers a series of additional advertising options for service providers looking to reach decision-makers in the multifamily and property management industry.
"Throughout my career, I have worked to align my clients' business objectives with that of qualified vendor partners, ensuring success on the assets and projects I've overseen," said Young. "As a Consultant and Project Manager, I understand how critical it is to choose the best vendor partners – those who deliver on their promises."
About MultifamilyZone, LLC.
MultifamilyZone is a new progressive, all-inclusive resource, offering everything multifamily professionals need, including industry information and news, products, services, technology tools, marketing trends, training opportunities and much more to follow! Our goal is to assist individual owners, as well as fee and national management firms in the operations of their assets. For information on advertising or to learn more log onto MultifamilyZone.com.
About Lisa Young
With more than 20 years of progressive multifamily experience in management, marketing, sales and operations, Lisa Young has managed countless multifamily initiatives from concept to completion including asset repositions and extensive lease-up expertise. She has successfully led the repositioning of teams and programs to meet a variety of clients' business objectives. Lisa has worked as an independent consultant to multifamily companies, vendor partners, a vice president of marketing and education and a sales trainer. She can be reached at lyoung(at)MultifamilyZone(dot)com.