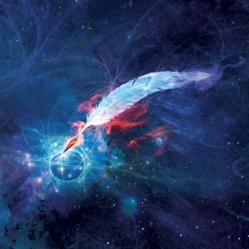 Hollywood, CA (PRWEB) May 20, 2013
The 1st Quarter winners of the 30th year of the L. Ron Hubbard Writers of the Future Contest were announced today.
THE FIRST QUARTER WINNERS ARE
1st place - Terry Madden of California
2nd place - Amanda E. Forrest of Colorado
3rd place - Anaea Lay of Wisconsin
They were chosen from a group of 8 finalists and are now awarded cash prizes, a week long intensive workshop, an awards ceremony and are also published in the annual L. Ron Hubbard Presents Writers of the Future. Terry, Amanda and Anaea will receive a cash prize for their win this quarter.
Terry, as first place for the quarter, will compete with the 1st place winners of the remaining three quarters of the year for the Grand Prize of $5,000.00.
"This quarter was unusual as all three winners are female," the director Joni Labaqui announced. "We have seen it before, but not very often."
Contest judges include, Tim Powers, author of On Stranger Tides, Kevin J. Anderson and Brian Herbert, Dune, Robert J. Sawyer Flash Forward, Robert Silverberg, Sailing to Byzantium, Larry Niven and Jerry Pournelle, A Mote in God's Eye, Orson Scott Card, The Abyss, and Nnedi Okorafor, Who Fears Death, to name a few.
Literary legend L. Ron Hubbard started the contest in 1984 to help new writers get a leg up in a very competitive field. The contest has launched the careers of hundreds of authors and 11 New York Times bestsellers.
For more information about the contest, go to http://www.WritersOfTheFuture.com.
On the home page click on "contest rules."