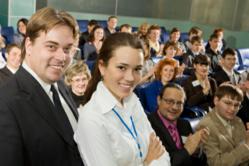 Northbrook, IL (PRWEB) May 21, 2013
Spectrum Training Services, which provides occupational safety and health training to ensure a safe workplace, is inviting all Business Owners, Managers, Health and Safety Professionals, and Human Resources professionals to come out and learn about the latest safety product and educational resources available to organizations to maintain a safer work environment and meet OSHA Compliance Standards.
Frank L. Berg, CSP, a partner in Accident Prevention Corporation and former OSHA Compliance Officer, is scheduled to be the keynote speaker. This year's conference theme is "Choose Safety First."
"OSHA's strong enforcement, training, outreach and compliance assistance have saved thousands of lives and prevented countless injuries," stated Tami Gilbert, RN, MSN, MBA and founder of Spectrum Training Services. "It's imperative that personnel have the knowledge and ability to recognize, avoid and prevent safety and health hazards. And the use of safety is even more important to prevent workplace accidents. Our Annual Workplace Fairs give employers and safety professionals an opportunity to see the latest safety products such as personal protective equipment, hazard controls and fall protection, and learn more about satisfying OSHA requirements."
Registration for attendees is $10 per person and $15 for two people. Students are able to attend free with valid student ID.
To register for the Annual Workplace Safety Fair, please visit our Facebook page or Website. You can also send an email to: info(at)illinoisoshatraining(dot)com or call 877-366-0611.
For more information about the Annual Workplace Safety Fair, please visit http://www.illinoisoshatraining.com.
About Spectrum Training Services
Spectrum training services, a state partner to the Occupational Safety and Health Administration (OSHA), provides Occupational Safety and Health Training to employers and employees in the construction, healthcare and customer service/stress management industry. Spectrum's safety and health training in workplace safety is shown to reduce occupational injury, illness rates and workplace-related deaths. The company offers 10-Hour OSHA training for employees and 30-Hour OSHA training for employers, managers, supervisors, human resources personnel, and risk management managers. Its mission is to provide effective training that leads to a decrease in job site injuries, accidents, and deaths.