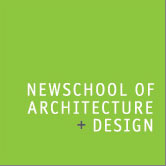 San Diego, Calif. (PRWEB) May 21, 2013
NewSchool of Architecture and Design(NSAD) awards Presidential Scholarships to outstanding current and prospective students in the school's architecture programs. For the current scholarship cycle, students are encouraged to apply by June 10, 2013 for amounts that range from $1,000 to $12,000 per year. In order to qualify, new student applicants must confirm that they have submitted a completed admission application.
Scholarship and leadership are the two most important criteria used in determining recipients. In addition, applicants will be reviewed for the significance of their work as recognized by the faculty and/or other professionals, and service that leads to the betterment of NSAD. A minimum cumulative grade average of 3.25 is normally expected for a successful applicant. Specific scholarship amounts are dependent on the number of recommended applicants and the amount of funds available.
The applications will be reviewed by the Scholarship Committee, chaired by NSAD Provost Henri de Hahn. The Committee will make its recommendations to the NSAD President, and final awards are expected to be made by July 2013.To learn more about the scholarship submission process, and fill out an application form, please refer to this NSAD webpage link: http://www.newschoolarch.edu/tuition-financialaid/scholarships-awards.html#Pres
About NewSchool of Architecture and Design
NewSchool of Architecture and Design (NSAD), founded in 1980, is located in San Diego, California. For the past two years, DesignIntelligence has ranked NSAD among the top 10 undergraduate architecture schools in the western United States in its publication "America's Best Architecture & Design Schools." NSAD is accredited by the Accrediting Council for Independent Colleges and Schools (ACICS), a national accrediting agency recognized by the U.S. Department of Education and the Council for Higher Education Accreditation. NSAD's Bachelor of Architecture, Master of Architecture and Executive Master of Architecture programs are accredited by the National Architectural Accrediting Board (NAAB). NSAD also offers a pre-professional Bachelor of Arts in Architecture, along with a Bachelor of Science in Digital Media Arts, a Bachelor of Science in Construction Management, a Master of Construction Management and a Master of Science in Architecture. The school's expanding global design education offerings include a new Bachelor of Interior Design program available in 2013–2014. For more information, visit http://www.NewSchoolArch.edu.
# # #