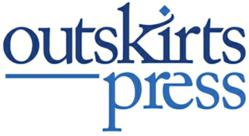 The beautifully animated, 98-second video follows the story of an author who runs into frustrating roadblocks in his efforts to publish his book before ultimately finding self publishing success with Outskirts Press
Denver, CO (PRWEB) May 21, 2013
Outskirts Press has released a promotional video that illustrates many benefits the fastest-growing self publishing company offers to authors who are investigating their book publishing and marketing options. Denver-based Outskirts Press is a full-service self-publishing and book-marketing company that helps people write, publish and market the book of their dreams.
The beautifully animated, 98-second video follows the story of an author who runs into frustrating roadblocks in his efforts to publish his book before ultimately finding self publishing success with Outskirts Press.
"While the character of John in the video is fictional, the story illustrated in the video is based on actual feedback from authors who've had bad experiences elsewhere," said Outskirts Press Executive Vice President Kelly Schuknecht. "We hear horror stories about over-paying for almost no support and poor quality. And when all is said and done, they received only a small percentage of their royalties."
On the other hand, Outskirts Press provides:

High quality products
Step-by-step support
Low costs compared to competitors
100 percent of publishing rights
100 percent of royalties
View the promotional video on YouTube at: http://youtu.be/2OFVwxun9kM. For more information about Outskirts Press, visit the company website at http://www.OutskirtsPress.com.
About Outskirts Press, Inc.: Outskirts Press offers full-service, custom self-publishing and book marketing services for authors seeking a cost-effective, fast, and flexible way to publish and distribute their books worldwide while retaining all their rights and full creative control. Available for authors globally at http://www.outskirtspress.com and located on the outskirts of Denver, Colorado, Outskirts Press, Inc. represents the future of book publishing, today.