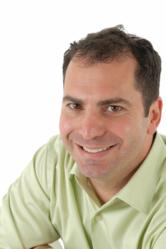 What I stress to my patients is that while you can't change the number of birthdays you have had, you can change how fast your body is aging through diet and lifestyle.
VANCOUVER, CANADA (PRWEB) May 21, 2013
Actress Halle Berry's surprise pregnancy at 46 seems to be part of a growing trend of celebrity and real-life women getting pregnant in their mid-forties. But how easy is it to get pregnant after forty?
This is one of the questions that Dr Albert Yuzpe (fertility expert at Olive Fertility Centre), and a panel of fertility experts including Dr Victor Chow (male fertility specialist) and Lorne Brown (fertility acupuncturist and clinical director of Acubalance Wellness Centre), will be answering at a public information talk on infertility, May 22, as part of Canadian Infertility Awareness Week 2013. "The purpose of this talk is to empower couples with information and tools to make decisions about starting their family and optimizing their chances of getting pregnant either naturally or with IVF," says Dr Yuzpe.
"Many women don't realize that getting pregnant at 46 naturally or even with IVF (using your own eggs) is like winning the lottery," he explains.
A recent Statistics Canada report, co-authored by Dr Yuzpe, shows that infertility in Canada has nearly doubled in the last two decades. "The main cause of infertility is age," explains Dr Yuzpe, "but most women are woefully unaware of how quickly their fertility begins to decline after 35. I tell any patient over the age of 37 that they need to be as proactive as possible in trying to get pregnant. Along with testing for egg quality and ovarian function, we recommend supplements and lifestyle changes that can help maximize fertility in both men and women."
A new test which measures how much anti-müllerian hormone (AMH) a woman produces in her ovaries is becoming an important tool for fertility specialists to help women determine their chances of getting pregnant.
"For women in their mid-thirties this is a good predicative test because it tells women how fast their biological clock is ticking and how much time they may have left to conceive," explains Dr Beth Taylor, co-director of Olive Fertility Centre and a professor at the University of British Columbia. "As a woman, it would be important for me to know how quickly my chances of having a baby might be running out."
"What I stress to my patients is that while you can't change the number of birthdays you have had--your chronological age--you can change how fast your body is aging--your biological age--through diet and lifestyle, says Dr Lorne Brown. "For example, a diet that is rich in antioxidants (veggies and fruits) reduces inflammation and keeps your insulin levels steady. This helps you lose weight and slow down your biological clock. Studies have shown that a low glycemic index, antioxidant diet can balance hormones and increase your fertility."
Research also shows that certain vitamins and supplements may help slow down fertility decline. A study out of Mt Sinai in Toronto shows that Co-enzyme Q10 can repair mitochondria (the cells power source) and revitalize eggs in older female mice, and they are now studying the effect on women's egg quality.
Free Public Talk, May 22
Dr Yuzpe, Dr Chow and Dr Brown will be speaking on how diet, stress and other lifestyle factors can impact fertility in men and women and how simple lifestyle changes and natural supplements may help optimize the chance of getting pregnant.
Time: 7:00 pm to 8:30 pm
Date: Wednesday May 22
Location: Canadian Memorial Centre for Peace
1825 West 16 Avenue, Vancouver
To register call: 604-678-8600 or go to http://www.acubalance.ca.