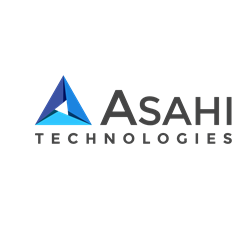 The highly customizable and lightweight installation features of e107 allow us to create up to date and secure websites in the least possible time.
New York (PRWEB) May 21, 2013
e107 is a dynamic content management system allowing users to easily manage and publish online content such as web pages, documents, menus and links. Powered by PHP and MySQL, the CMS enables developers to create dynamic websites with out-of-the-box solutions. Offering customization with ease, the platform is extremely flexible to meet the requirements of developers as well as end users. Considered a great pick for personal, commercial, B2B and other collaborative projects, e107 is fully extensible and has a flexible API system which enables the core features of the system to be extended, without changing the core system code. Features like the ease of installation, well written code and built-in security features add to its popularity among content management systems. And to help businesses leverage the preferred CMS to manage online content, the New York based tech firm has launched e107 CMS development at affordable cost.
Perfectly suited for personal sites as well as large corporations, e107 helps businesses of all sizes to create dynamic websites and manage online content with apparent ease. Unlike commercial CMS software, e107 can be customized and upgraded with minimal fuss. Compared to its competitors, e107 has several unique qualities and capabilities ranging from registration system to posting and syndication. For instance, e107 has extensive features for publishing web content in the integrated administrator interface without entering the system core. Apart from that, administrators can edit PHP syntax codes to customize various website functions.
Another strong point of e107 is its modularization. While other CMSs adopt the one size fits all approach they often prove to be a waste of resources for smaller businesses. As opposed to this, e107 has a core program with several additional features made available by activating a plugin. This gives the control to determine the features small businesses need for their particular sites. Moreover, the simple, easy to use and refined structure ensures that users do not require much programming or technical skills to get their e107 sites up and running.
Having provided thousands of satisfied customers with the most reliable and affordable CMS Solutions, the development team at Asahi Technologies offers comprehensive e107 CMS services with amazing ID protection and SEO optimized features. Speaking about the launch, Mr Vinod Subbaiah, the CEO and Founder of Asahi Technologies said, "The highly customizable and lightweight installation features of e107 allow us to create up to date and secure websites in the least possible time to fuel business growth."
To help businesses know more about e107 development services, Asahi Technologies provides a free online consultation to clients letting them understand their development options.
About Asahi Technologies
Asahi Technologies is a New York based web design and development firm that provides software consulting and Web solutions to small and medium level businesses all across North America. Asahi Technologies specializes in responsive design, cloud computing, online marketing, mobile application development and open source technologies. Under the leadership of Mr. Vinod Subbaiah, who himself started his career as a software programmer, Asahi Technologies' team comprises of experienced software professionals having extensive knowledge of technology with B2C and B2B operations. The firm's headquarters is located in New York City, NY.