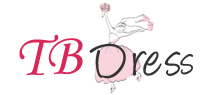 (PRWEB) May 21, 2013
TBdress.com is a well-known women's dress company. Now, the company is launching a site-wide promotion of Quinceanera dresses, which will be valid until June 12, 2013.
TBdress.com is one of the most popular companies in the industry for its quality dresses at affordable prices, offering many wedding dresses, bridesmaid dresses, prom dresses, Quinceanera dresses, and more.
Quinceanera Dresses are as important as wedding dresses, as it is a celebration of a girl's transition from childhood to adulthood in the Latin American community. So it goes without saying that the Quinceanera princess has to look beautiful on her special day.
"We are excited to launch the Quinceanera dress promotion. Now, all our Quinceanera dresses are available with great discounts. We have more than 400 Quinceanera dresses in stock, and that will be enough for any picky lady," says, Edmond Liu, spokesman for the company. "The promotion is valid for three weeks only, ending on June 12, 2013. All customers now can find their favorite dresses with affordable at TBdress.com."
TBdress.com's elite designers have incorporated 2013's new trends in their dresses. All the staff from TBdress.com are well-trained to deal with the possible shopping wave in the next few days.
About TBdress.com
TBdress.com is offering extensive and stylish collections of wedding dresses and other special-occasion dresses at acceptable low prices, and its products include a wide range of wedding dresses, evening dresses, prom dresses, and more. They have vowed to provide their own wedding dresses without sacrificing the top-quality materials and fast delivery.
More details about corset and lingerie, please visit http://www.tbdress.com.