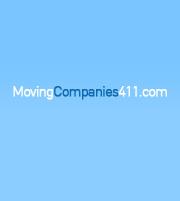 The leading resource for moving information
(PRWEB) May 22, 2013
Florida Moving Companies is now helping the residents of Florida get quotes from different movers for comparison purposes. In addition, this resource also has all the information needed about moving. The process of choosing the right local mover can be more difficult than it seems. It is true that there are a lot of movers out there to choose from; however, not all movers are created equal. Some have been known to charge too high or disappear with customer's belongings. When one is looking to find a mover, sometimes, they hire the first mover they contact without checking the moving company's background and reputation.
This is precisely why many people end up as victims of moving scams. If one takes time to find a reputable mover, they can be sure that their belongings will arrive at their new home when expected and in good condition. On the other hand, if one chooses the wrong mover, their belongings could end up anywhere. With this in mind, there can never be any debate that one needs to choose and hire a good mover. However, finding a good mover can be difficult and will take time, as one may need to call up the moving companies and their references. This is not the case if one uses the new online resource at Florida Moving Companies.
Save time and money
With Florida Moving Companies, one doesn't need to spend time contacting or visiting local movers or their references asking for quotes and confirming that they are reputable. Finding reputable movers does not need to be tough, time consuming or expensive anymore. All one needs to do is make use of this online resource to get quotes from movers in Florida free of charge. After a person provides their moving destination and expected relocation date, they will receive quotes from reputable moving companies in Florida. Then they simply need to compare the different quotes given and hire the most affordable mover.
The leading resource for moving information
When one is considering moving, they may need to make a decision on whether to hire a full service mover or just hire a truck and do the moving themselves. Both of these methods have their advantages and disadvantages. Moving oneself can be tough, but then one may end up saving a lot of money. Hiring a full service mover though more expensive, also means that one is not responsible for the move and they only have to sit back and relax as the mover does all the work. Florida Moving Companies is a good stop if one is considering a move and is plagued by such moving questions. All of the answers and moving tips are in one location.
About Florida Moving Companies
Florida Moving Companies is an online resource for anyone in Florida thinking of moving. One can obtain quotes from local moving companies very quickly, so they can make a decision on which mover to hire. This resource is trusted by many as it answers most of the questions related to moving and gives tips on how one can save money and time when hiring moving services.