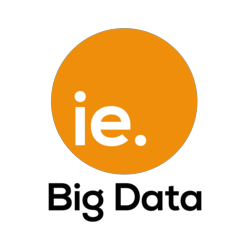 Advancements in technology have opened the door to not only new opportunities, but also new business challenges. This summit will explore innovations to keep you ahead of the trend.
Boston, MA (PRWEB) May 22, 2013
With Big Data stealing global headlines as 'the solution to the world's most intractable business problems,' analyzing data seems to be a crucial tool in facing the most pressing business challenges.
Across industries the most senior decision makers have placed responsibility into the hands of their data science teams. Big Data may be the answer to underlying organizational questions, but 'how' should it be used to reach its full potential?
The Big Data Innovation Summit equips data and analytics executives with the insight that they need to pioneer data initiatives in their organizations. Following the success of the summit in San Francisco last month, which saw over 800 of the most successful data science professionals sharing their challenges, best practices and experiences, this summit will return to Boston this fall.
As Innovation Enterprise is hosting industry specific summits in Healthcare, Retail, Finance, Pharma & Government this year, the format of this summit has been modified to increase the focus on some of the technical aspects of Big Data. "This change comes as a result in the changing needs of data science executives," said Heather James, Director of Global Operations at Innovation Enterprise. "Advancements in technology have opened the door to not only new opportunities, but also new business challenges. This summit will explore innovations to keep you ahead of the trend."
The Big Data Innovation track will gather data science executives from across industries to share their Big Data experiences. Similarly the 'Big Data Metrics' track will represent speakers who focus on using data for marketing, consumer insight and the of algorithms to extract sentiment from large amounts of unstructured data. This technique is crucial to create meaningful segments and turn data into actionable insight.
In addition to the Big Data Innovation and Big Data Metrics tracks, which have a heavy enterprise focus, this summit will also feature two technical tracks. The first is the Hadoop and Open Source track, which will explore the potential of open source software platforms to unlock the potential of Big Data for a wider audience.
For the first time this summit will also include a Big Data Analytics track, dedicated to the construction and study of systems that learn from data. According the New York Times, data collected by machine learning will make up 42 percent of the world's data by 2020.
Across these four tracks speakers include the Data Science Lead; NASA, Lead Engineer, Orbitz, Platform Engineer; Netflix as well as speakers from GE Energy, Goldman Sachs, Nokia, WalmartLabs and many more.
Covering the topics which matter most to senior level management, this summit will also provide over 60 keynote presentations, interactive breakout sessions, over twenty hours of networking opportunities as well as on-demand access to presentations post summit via the IE. Membership channel.
For a complete list of speakers, agenda and registration details, please visit http://theinnovationenterprise.com/summits/big-data-innovation-boston.
About IE.- Innovation Enterprise
IE. is an independent business-to-business multichannel media brand focused on the information needs of Senior Big Data, Finance, Operations, Planning, Strategy, Decision Support & Advanced Analytics executives. In addition to conferences, IE.'s products include online and on-demand content and communities. IE. also provides marketing services as well as on-site custom production and research.
Whether it's delivered online or in person, everything IE. produces reflects the company's unshakeable belief in the power of information to spur innovation.