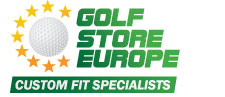 It is also a preferable construction for high speed and provides improved ground interaction
(PRWEB UK) 21 May 2013
The product from Titleist, a leading manufacturer of golf balls and equipment offers a carbon steel hollow body and a welded high strength stainless steel face. One feature in particular that make the model so popular is its increased stability against blade irons from the deep centre of gravity. It is also a preferable construction for high speed and provides improved ground interaction from the camber sole design that accommodates various attack angles. Some also prefer the look and feel, with its rounded back design.
The team at GolfStoreEurope are dedicated to providing customers with the latest golfing products and technology to improve their game. Pleased with the reaction received already from the Titleist 712U Forged Utility Iron, a representative from their firm shares their thoughts on the subject.
"We have seen such a high demand for this product that we would advise those interested to act quickly in order to avoid disappointment. Custom fit options are also available for your individual specifications, helping to improve results further. We're looking forward to monitoring the popularity of the Titleist 712U Forged Utility Iron further."
GolfStoreEurope continues to add new lines to their stock on a regular basis.
GolfStoreEurope is Europe's leading provider of specialist golf equipment. Based in Ireland and boasting stores up and down the country, the retailer also gives customers the opportunity to order an array of top golf accessories on the web – head over to golfstoreeurope.com and check out the ever-expanding range of products now available at the click of a button. The staff at the company emanates a clear passion for the sport and so is able to cater for both amateur and professional golfers alike.