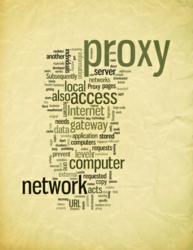 Most people are only interested in web privacy protection if it doesn't interfere with device usability and costs nothing.
Dallas, TX (PRWEB) May 24, 2013
idcloak Technologies releases a free five step privacy plan that protects users against online corporate tracking, state surveillance, id theft and criminal snooping. Tech writer at idcloak, Gill-Chris Welles, explains why few internet users invest in privacy protection and how the plan might change that: "Most people are only interested in web privacy protection if it doesn't interfere with device usability and costs nothing. They shrink from any investment because they are ignorant of the extent at which we are monitored by state, advertisers, criminals and hobbyist snoops. But it's harder for us to educate the disinterested than to just give them tips that cost nothing to take on. This data protection plan confers a high level of privacy but is both free and extremely easy to implement."
Five steps to staying private on the web
1. Use anti-tracking extensions and settings in your browser
When you browse, websites plant web bugs and cookies on your machine to track your activity. Use in private browsing (or Incognito Mode) in your browser to prevent these trackers from remaining on your machine after an internet session. If it is too much of an inconvenience to continuously remove all history and form filling capabilities from your browser, instead use an ad blocker. Internet Explorer 9 or later has a built-in ad filtering system (Tracking Protection Lists) while AdBlock Plus Chrome is the ad blocker Chrome users recommend; it now also blocks Adobe Flash cookies.
2. Do not part with your credentials
Your activity online can be tracked by advertising syndicates sharing data – they may identify you by personally identifying data such as your name, email, social security number and date of birth, but also items such as your telephone number, university education and employer. You should not part with this information easily. Most sites ask for it, very few really need it to deliver their service. Where possible give varying credentials and an email address reserved specially for setting up online accounts. This email should also carry no identifying data about you and not be used for personal communication.
3. Use an anonymous search engine
To prevent your search history being stored on remote servers for marketing purposes, use StartPage or DuckDuckGo as your search provider. These services work in exactly the same way as Google but promise to safeguard your privacy.
4. Apply two-tier encryption to your internet traffic
With all the vulnerabilities surrounding WiFi security, particularly with the recent rise in SSL strip hacking apps, it is no longer safe to depend on HTTPS connections. Double up encryption by using a trusted Open VPN services to encrypt all data transmitted to and from your devices. A free SSL browser proxy is also an option but requires more effort and patience to use.
5. Use a means of how to change IP address
Your IP address is still the primary identifier used by surveillance monitors to track you. It can only be concealed by means of an anonymous proxy server or a VPN. These proxy technologies have the additional benefit of protecting you against other forms of tracking.
For more details on any of the above privacy tactics, visit the idcloak Knowledge Center.
idcloak Technologies is a Dallas-based web services company that delivers web security, privacy and freedom on the net.