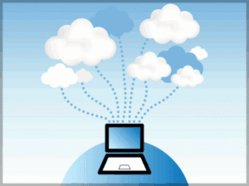 Here the Cloud technology has shown remarkable features, aided by automated backups and proven track record of being highly accurate and reliable even in dire situations of a rare hardware breakdown.
Somerset, England (PRWEB UK) 22 May 2013
The latest jewel in the crown, MN1000 face recognition time-clocking system, although relatively new to the employee time-tracking scene, has been able to draw massive response throughout UK. The manufacturers claim MN1000, the new time tracking solution, as the result of some state of the art software and hardware integration. According to the company's official spokesperson, the product had been tested and passed all functional tests for any possible bugs / malfunctions well before its launch, early this year.
The enormous demand of the product in addition to the positive feedback validates the company's claim of the new system to be highly reliable, and a better substitute for the conventional biometric time clocks.
The company's strategy of lowering the product price has given its demand a substantial surge despite its already hyped demand.
The cloud based time tracking software has helped employers to manage the employee time-management issues in a more proficient manner. Cloud based technology makes the time logging system an equally reliable resource for both the employers and the employees. In addition to the regular time clocking feature the cloud technology has an edge in instances needing absolute accuracy such as calculating payouts. The latest innovations in the technology eliminate the possibilities of un-worked hour logging through buddy clocking and proxy attendance.
With so much reliance on integrated software, the technology and the hardware need to play a fail-safe role in the entire timekeeping and reporting process. Here the Cloud technology has been remarkably reliable, aided by automated data backups. Even in dire instances of rare hardware breakdowns, the new technology has outclassed its previous versions. As in a few instances narrated by the Access-to-Time officials, the cloud technology has been able to save the day on numerous occasions. Especially in situations where the system had to play mediator for time log lapses, sorting employee time monitoring via automated backed up time records in the rare outage instances.
Access-to-Time / uAttend continue to be the industry leaders offering innovation, accuracy and reliability in all their time tracking solutions may it be the conventional biometric time clocks or the latest employee time tracking systems.
For further information, please contact:
Jacqui Southway
Crackerjac PR
Tel: 01454 201869 / 07747 804703
Alastair Slade
uAttend/Access-to-Time
Tel: 01761 410015 / 07714 898902