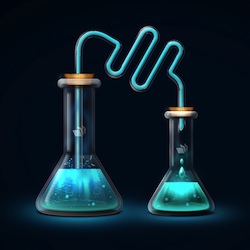 It's like Pandora for web design. With Designbot, custom website design is finally within reach for small business owners who can't afford to hire a professional designer.
San Francisco, CA (PRWEB) May 22, 2013
Breezi, a visually intuitive website design and publishing platform, announces the release of Designbot, the world's first website design remix engine. Designbot guides small business owners and entrepreneurs through creating their own custom website design, letting them remix, refine and preview up to 60 billion different designs before launching a free website.
Based on an algorithm that mathematically calculates design considerations like typography, imagery, layout, colors and content, Designbot gives vast creative freedom to users, while guiding them by established best practices in web design. Once a design is selected, the user is taken into Breezi's website editor to add content and make final customizations before going live.
"Most website builders are the same. They differ in terms of some features, but overall they share most of the same capabilities," comments Breezi co-founder & CEO Navid Safabakhsh. "By contrast, Designbot is meant to help the user where they need it most - in the design of their website."
When the user selects a design to preview, she can choose specific things she likes about it (i.e. colors, layout, content, fonts, and/or backgrounds), and then Designbot generates new designs filtered based on the selections. Through this refinement process, a small business owner can quickly cycle through dozens of design ideas for their website, before choosing one to get started with.
For more information on the story behind Designbot, click here. To try out Designbot and create a free website, visit http://breezi.com.
About Breezi:
Breezi lets small business owners and entrepreneurs design and publish their own fully customizable website in minutes. Launched in 2012 and now powering over 30,000 websites, Breezi includes advanced mobile optimization, intuitive SEO features, a growing library of "apps" for managing a wide variety of content and industry leading design customization capabilities.
To learn more, or to schedule an interview or demo, please contact Chris Anderson: chris(at)breezi(dot)com
###