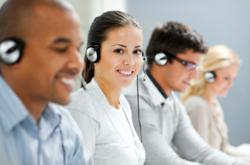 Atlanta, GA (PRWEB) May 22, 2013
AQuickDelivery, a recognized leader in same-day delivery, messenger and transportation services, announces Saturday courier services. The Atlanta courier makes the announcement to its clients as a source of promoting a variety of value-added courier options, improve customer loyalty, and increase weekend sales growth. QuickDelivery is a courier company strives to be the best choice in courier and same-day solutions throughout Georgia.
AQuickDelivery's Saturday courier delivery services is a service option for clients outside of normal business week hours, even at night. A number of businesses customers and individuals have same-day delivery needs on Saturdays, which multiple delivery options are not available. AQuickDelivery has positioned itself as a viable option for Saturday service requests, including small packages to palletized freight. The Saturday delivery services allows its clients to meet any emergency needs, such as operation part deliveries and event delivery services.
Weekend service rates applies for Saturday courier services also. Customers are recommended to place a Saturday order at least one day prior to the service request date. For online orders, clients are also recommended to note specific instructions to perform the order, such as is okay to slide under the door or leave the package.
AQuickDelivery also offers its clients scheduled Saturday courier service solutions on a weekly basis. The courier performs scheduled services on a daily basis within the week for several of its account holders, and can create the same courier solution on Saturdays. For inquiries regarding scheduled Saturday services, clients can contact the AQuickDelivery Sales Staff via phone or its online support contact form. AQuickDelivery has an experienced courier staff, knowledgeable and capable of creating logistic courier solutions that successfully meet customer's same-day delivery needs.
With the various service demands of its one-time customers and account holders, AQuickDelivery is equipped with the driver capacity to fulfill all Saturday courier services, local or state-to-state. The Atlanta courier creates efficient services that result in an easy and optimal customer order experience, including 24/7 accessibility and online tracking.
AQuickDelivery is a premier Atlanta same-day courier offering transportation and distribution services throughout Georgia. From small packages to palletized freight, AQuickDelivery delivers fast. Based in Atlanta, Georgia, the courier provides same-day delivery successfully for over 1,500 clients, including Fortune 500 companies nationwide as well.