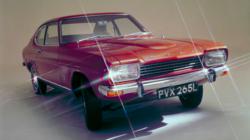 17% said Ford, followed by BMW (12%) and Rover (7%).
Manchester, UK (PRWEB UK) 28 May 2013
A car manufactured by Ford was the first car owned by 41% of Brits, reveals research from car finance and dealer specialist Car Finance 247.
Popular models included the Capri, Fiesta, Cortina, Escort and the Anglia.
Vehicles manufactured by Austin and Vauxhall were respectively the second and third most popular first cars.
The survey questioned motorists aged 18 and over, and encompassed a huge range of first cars from an Austin A40 bought in 1947, a Toyota Corolla in 1983, through to a Peugeot 208 bought last year.
When asked which is their favourite brand of car owned, 17% said Ford, followed by BMW (12%) and Rover (7%).
When asked what their least favourite car was, the Mini came in as the least popular at 16% on the votes.
Emily Henshall, Marketing Manager at Carfinance247.co.uk, says: "Most of us fondly remember our first car and with this in mind, we decided to carry out a study to see which car was Britain's favourite. Seeing the Mini come in as peoples' least favourite car was a surprise."
In April, a study** revealed that the iconic Aston Martin is still the average Brit's dream car.
Ends
*Independent research carried out in May 2013
**Independent research carried out in April 2013
Both studies were carried out on behalf of Carfinance247.co.uk by Usurv.
Contact:
Emily Henshall, Marketing Manager, Car Finance 247, telephone: 0800 019 7180 or email: emily.henshall@carfinance247.co.uk
Stella Hulott, Speedie PR, telephone: 01843 831088 or email: stella.hulott(at)speediepr(dot)co(dot)uk
About us:
Carfinance247.co.uk was founded in 2000, and is a privately owned business with offices based in central Manchester, offering a wide range of motoring and financial services.
We provide vehicle financing solutions for all financial circumstances such as hire purchase, personal contract purchase, contract hire and other leasing options. No deposit is required and we give you the choice of buying any car from any dealer nationwide. Or, if you prefer, we can supply and deliver any make and model of your choice.
Address: The Loading Bay
Albion Works
12-18 Pollard Street
Manchester
M4 7AJ