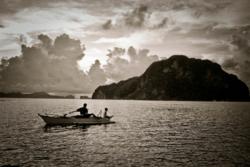 After my review with Leah, I felt lighter and inspired, as it became clear to me how to better focus my career
Los Angeles, CA. (PRWEB) May 22, 2013
Eyeist (http://www.eyeist.com), a Los Angeles-based creative consortium, has launched a new monthly feature on its blog, titled, "MyReview." Each month, MyReview will feature a photographer who has had their portfolio reviewed online at Eyeist.com. The resulting reviewer feedback is shared, including new techniques, lessons learned and the unexpected appraisals and perspectives gained from their review experience. Photographers are paired with one of 60+ dedicated industry professionals perfectly matched to their photography genre or career objectives. The ultimate goal of MyReview is to share the experience with readers, alleviate photographers' fear of criticism and encourage them to learn and explore new approaches of creative expressions based on proven professional wisdom and expertise.
Kelly Hsiao, a former photojournalist who wants to tell stories with her images to invoke social change, is the first photographer to be featured in MyReview. Kelly was paired with Eyeist Reviewer, Leah Levine, who spent many years with photographer, Matthew Rolston, before forming her own agency, L2 Agency Inc., a national Photographer's Representation and Production Services company. Her desire and ability to cultivate and nurture young and emerging talent is what brought Leah and Kelly together.
"I found Leah's insights really helpful because her honesty and perspective shed light and gave me clarity on my work," explains Kelly Hsiao. "I realized that although I had been working with clients in a studio environment for five years, I'm also really passionate about travel and environmental portraits. After my review with Leah, I felt lighter and inspired, as it became clear to me how to better focus my career."
"Kelly submitted several bodies of work and identified what I felt was her strongest work," says Leah Levine. "We discussed ways for her to get back to her roots and I am excited to see new travel and portrait work from her soon."
Eyeist.com is the world's first Web-based photography review service that facilitates the delivery of expert feedback and career guidance from leading photo industry professionals to photographers at all levels, and in all locales globally. Until now, trade shows, conventions, industry workshops and seminars were primary venues where photographers interested in having their work critiqued could gain access to qualified creative professionals. Available worldwide, Eyeist eliminates all travel costs and makes the process of portfolio reviews cost-effective and available 365 days a year.
Registration and image uploading is free at Eyeist. Photographers can book a review package from an a la carte menu of services, which include:
Basic Review -- A recorded oral critique of your work that is sent by the reviewer directly to the photographer.
Website Review – Have your questions answered about your website. An Eyeist Reviewer will assess the site's presentation, design, and effectiveness via audio commentary within 72 hours of your order.
Live Review – A 20-minute live review in real-time using Eyeist's innovative interactive workspace.
Photo Editing and Sequencing Review -- Reviewer looks at specific projects and works with photographer to edit down the collection and help sequence the final images to provide the strongest presentation of the work.
Base prices for Eyeist reviews range from $100.00 to $350.00. Photographers have the ability to select a specific Eyeist Reviewer or ask to be automatically matched with a reviewer based on their needs or nature of the image collection up for review. Average turnaround time for a review is less than 72 hours.
# # #