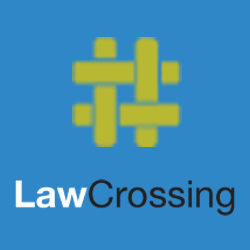 Many legal professionals are not aware of the fact that there are plenty of in-house job openings across the country or JD-preferred jobs
Pasadena, CA (PRWEB) May 21, 2013
The legal sector is slowly adding jobs at a steady pace according to data from both the Bureau of Labor Statistics and legal industry job site LawCrossing.com.
LawCrossing.com has been able to track down 55,000 legal industry jobs as of May 21. CEO Harrison Barnes says that even this figure is an improvement over the recession-era low. "We are nowhere near the pre-Dec 2007 figure as far as the job openings are concerned, but over the last 12 months, we have seen job openings increase across the country. Even practice areas that were considered to be in a slump, now have a considerable number of job openings".
Out of the 55,000 active legal jobs on the site, 29,500 are attorney jobs, and an additional 1,100 are partner opportunities.
The site also has 1,700 jobs for law students, 170 positions are for judicial clerkships and 450 positions are for summer associates. There are also 14,000 legal staff job listings on the site.
Barnes adds, "LawCrossing tracks attorney job openings across the country. We make sure that we are covering every legal market and every practice area. Many legal professionals are not aware of the fact that there are plenty of in-house job openings across the country or JD-preferred jobs. We try to ensure that they are aware of those opportunities as well."
About LawCrossing:
LawCrossing is an affiliate of Employment Research Institute, a powerful and comprehensive organization dedicated to help professionals, as well as first timers, finds jobs that will enhance their careers. LawCrossing consolidates every legal job opening it can find in one convenient location. LawCrossing has been on the Inc. 500 twice. The website also offers a three-day free trial to new members.