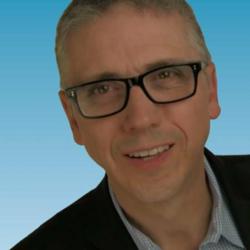 Our National PulsePoll will offer everyone insight into the priorities and challenges LEA leaders face in effectively executing teacher evaluations.
Nashville, TN (PRWEB) May 22, 2013
Today, RANDA Solutions announces the distribution of an unscientific five-question poll to compile a snapshot on the sentiment of local education leaders regarding teacher evaluations. Superintendents, administrators, and principals are encouraged to participate online now by clicking here.
The anonymous five-question poll should be limited to these three groups of educators only, as two subsequent polls will focus on attitudes of teachers and parents of students. Results of their national poll will be shared with participants and made public through subsequent media releases.
"Our poll will offer everyone insight into the priorities and challenges LEA leaders face in effectively executing teacher evaluations," says Randall Dennis, Chief Strategy Officer for RANDA Solutions. "We hear all kinds of comments from all types of educators - teachers, states, unions. And we recognize this is a hot topic, which is why I've jokingly called the poll 'Politics, Religion, and Teacher Evaluations'. Yet, in all seriousness, this effort zooms in on the people who are tasked with executing observations and evaluations."
The five questions range from evaluation methods, identifying key benefits and challenges in effective evaluations, to opinions about the state of evaluations in their districts. Subsequent polls will be conducted to measure the climate of teachers who are being evaluated.
"As a company dedicated to providing state-of-the-art solutions in this field, we're naturally interested in understanding priorities and pain points of education leaders - assembling a picture beyond anecdotal comments," says Dennis. "While our poll is by no means scientific, I'm sure significant themes will emerge. We'll share the results so everyone can understand and benefit."
About RANDA Solutions
RANDA Solutions is an INC. 5000 software firm based in Nashville, TN serving the education sector. RANDA acquires, manages and utilizes data providing administrators and teachers a variety of education intelligence: Student Data (student identification, student demographics, summative and formative assessments, student growth, course completion, and college readiness), Educator Data (educator identification, educator demographics, professional development/continuing education, teacher student data link, value added assessment alignment, and teacher effectiveness), and Third-party Data (community demographics, school climate, early warning data, etc.). Historical and live data reporting, along with additional customized content, is delivered via RANDA's secure web portals and integrates seamlessly with RANDA's cross-platform mobile applications for iPads and Android devices.