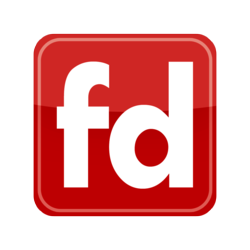 Nothing feels as good as something new
Awka (PRWEB) May 23, 2013
A revamped version of Friendite.com is now live. Friendite has refreshed its online presence through a brand new website with advanced features.
"At Friendite, we are committed to making a difference and making our website users happy," described Emmanuel Okeke, CEO of Friendite.
New features of the website include:

Compatibility across multiple devices from smart phones to tablets, giving members the confidence and freedom to pursue their desires without any limitation of time and place.
A clean and modern design, which entails a user-friendly interface
The ability to translate the web page into multiple languages
Inter connectivity with social media
The capability to partake in video calls and live chat
A filtering system to search members' profiles
The addition of advanced games, popular videos, pictures and a new voting tool to poll who is hot and who is not.
A featured members list
The director and owner of Friendite said, "The innovative and unique style of the new Friendite.com website is making this a popular online dating website among Nigerian singles seeking love and romance. The website provides a level of safety and security for singles who want to experience internet dating. A majority of the users are college students, and these new features are geared towards this younger generation to make the dating experience fun, interesting and incredibly exciting."
The team at Friendite is interested in what the users like and dislike about the website's new features. To let your voice be heard, send commentary via email to info(at)friendite(dot)com
About Friendite
Friendite.com is a free online dating website, providing its users with an excellent and exceptional user experience and secured privacy settings. Since its launch, Friendite has been among the top growing social dating sites in Nigeria, especially in Anambra State, Awka. Members can find matches for dates, share photos and videos, create events, blogs and groups, read the latest news of interest, and play advanced games with other members - all on one website.
For more information, please visit the website or contact the Friendite team by phone (+2347066771788) or email (admin(at)friendite(dot)com)
Here is a quick link to follow to create a profile at Friendite: http://www.friendite.com