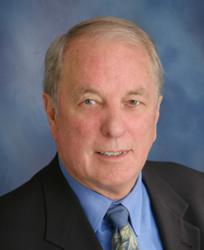 Ed has proved himself to be the right person to lead Lighthouse to new levels in the NASA region.
Hong Kong (PRWEB) May 21, 2013
Lighthouse Technologies is pleased to announce that Edward (Ed) Whitaker has been named General Manager – North & South America (NASA), an appointment designed to continue to expand Lighthouse's presence in the US LED video display industry.
Ed, who has over 30 years experience in the sports and entertainment LED display industry, joined Lighthouse in 2006 as Director, Sales – North & South America. Since then he has led the team to huge achievements in the US sports market and has helped establish Lighthouse's reputation as the LED screen brand of choice in the NASA region.
In this new and diverse role, Ed's responsibilities will include the supervision of projects, initiatives and all financial aspects of the NASA operation. Combined with Ed's strong leadership abilities, this will allow the NASA team to break into additional market segments, such as digital signage and public facilities.
"Ed has proved himself to be the right person to lead Lighthouse to new levels in the NASA region," says Peter Chan, Lighthouse's Managing Director. "His achievements in the sports sector have been outstanding and, under his leadership, the US team will make rapid inroads into additional markets.
"This promotion demonstrates Lighthouse's ongoing commitment to the US LED display market. We will devote continuous resources to market development and product offerings, and are confident Lighthouse is set to achieve the next phase of growth."
~END~
Lighthouse Technologies Limited is a global leader in LED display technology that develops, manufactures, and markets LED video display solutions for multiple indoor & outdoor applications, media and entertainment events, and sports arenas across the globe. With numerous technological breakthroughs to its name, Lighthouse has established itself as a multi award-winning leader in the LED display industry that holds itself to the highest standards of quality.
Founded in 1998 Lighthouse has a strong global presence with regional offices in Europe, North and South America, the Asia Pacific and China. Employing the most advanced technology, the highest quality manufacturing facilities, and world-class, round-the-clock technical support, Lighthouse satisfies customers on every major continent, captivating the imagination of millions. For more information about Lighthouse, please visit http://www.lighthouse-nasa.com.