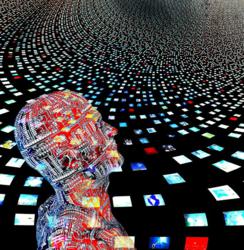 Experts from IEC Technical Committee 100 and ITU-T Study Group 16 have joined their knowledge and expertise to develop an international solution for interoperability of multimedia rights.
GENEVA, Switzerland (PRWEB UK) 22 May 2013
Recommendation ITU-T H.751 "Metadata for rights information interoperability in IPTV services" is technically aligned with IEC 62698 Multimedia home server systems – Rights information interoperability for IPTV. The parallel texts are the first product of an inter-agency cooperation initiated in 2008 in São Paulo, Brazil, at a high level meeting between experts from IEC TC (Technical Committee) 100: Audio, video and multimedia systems and equipment and ITU-T SG(Study Group) 16: Multimedia coding, systems and applications.
Members of IEC TC 100/TA (Technical Area) 8 and ITU-T SG 16 have joined their knowledge and expertise to develop an international solution to the issue of interoperability of digital rights information. Better access to digital content improves the consumer experience.
IEC 62698 recognizes that as consumers become increasingly mobile, digital media solutions need to deliver flexibility across technology platforms and devices while protecting content producers rights.
ITU-T H.751 | IEC 62698 provides clear mechanisms for flexible digital distribution that allow for simple exchanges of content, enabling service providers to implement common interpretation and integration of rights information. The standard targets interoperability to ensure that service providers and device manufacturers can easily exchange rights information across their current content management systems.
ITU-T H.751 | IEC 62698 gives the high-level specification of the metadata for RII (rights information interoperability), defining the common semantics and core elements on RII. The standard, in other words, finds the greatest common denominators in rights expressions (syntactic embodiments of rights) to encourage the mutual use of rights information.
Notes for Editors:
IPTV (Internet Protocol television) is the delivery of television services to subscribers via a packet switched network that employs the IP protocol, rather than being delivered through traditional land, satellite or cable television formats.
Metadata refers to data describing aspects of data, or information about information presented in the form of "structured, encoded data that describe characteristics of information-bearing entities to aid in the identification, discovery, assessment and management of the described entities".
IPTV metadata is information on multimedia services and content which provides a descriptive and structural framework for managing IPTV services spanning television, audio, video, text, graphics and data.
Rights information metadata in particular refers to information on the rights granted to end-users of multimedia content, stipulating pre-defined 'utilization functions' including permissions to view/hear, copy, modify, record, excerpt, sample, store or distribute content; restrictions on times or hours content can be played, viewed or heard, and obligations such as payment.