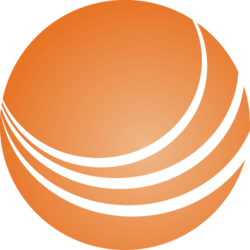 Security is among the top concern for most modern organizations today
Toronto, ON (PRWEB) May 22, 2013
BroadConnect Telecom, the leading provider of hosted voice, video, data and IT security solutions in North America announced plans to increase customer protection with the launch of its newest BroadConnect hosted security solutions. Available on premise, from the cloud or as a hybrid combination, BroadConnect's new Security as a Service (SaaS) enables business customers to more effectively leverage the Internet connection of their choice, while optimizing internal network security.
BroadConnect hosted security services harness BroadSoft solutions in order to provide customers with a more comprehensive and robust security service capable of helping them to control expenses and better manage IT resources. BroadConnect customers simply select their chosen Internet connectivity service and select the SaaS service to meet their specific corporate security requirements and compliance needs.
"Security is among the top concern for most modern organizations today, and by including cutting-edge security services to out premise-based offerings, BroadConnect can now present customers with the solutions they need to help secure their internal networks and Internet connections," said Raman Prasher, Sales Engineer at BroadConnect.
Hosted Security Services from BroadConnect are designed especially for heavily regulated industries, such as healthcare, education, retail and financial service companies. These businesses have strict compliance requirements and must adhere to industry regulations. As part of its SaaS offerings, BroadConnect is presenting is customer base with enhanced compliance services designed to incorporate logging, vulnerability screens, and security information management. BroadConnect's logging presents users with real-time information pertaining to security events as well as daily automated reports. Additionally, it allows for the configuration of alerts for PCI-related events.
Raman Prasher also stated, "BroadConnect is delivering more than just greater cost savings; we are eliminating risk and taking responsibility for our customers' security. In communicating with our customers, we understand that this is a service they have been looking for quite some time."
Alongside its Compliance-based services, BroadConnect's hosted security services also include advanced firewalls and intrusion prevention, Web Filter, Content Filters, Anti-Malware, Anti-Virus, Anti-Spam and data leak prevention.
"BroadConnect is one of a very limited number of national solutions providers capable of delivering security solutions both on premise and in the cloud, our wholly managed approach is sure to assist businesses in securing their data and communications, said Ravi Prasher, VP of Sales at BroadConnect Telecom. "By using BroadSoft Solutions across our entire network, BroadConnect has placed significant investments in our customers' security and through this level of investment will deliver substantial results to businesses of all calibres."
About BroadConnect Telecom
At BroadConnect, we operate our own North America wide private voice and data network. This allows us to control the first and last mile of service, meaning crystal clear voice calls that are securely delivered and are always prioritized over data communications. Our goal is to exceed established performance standards while offering our customers innovative communication solutions coupled with the highest personal service. Please visit http://www.broadconnect.ca/ and http://www.broadconnectusa.com/ for more information.