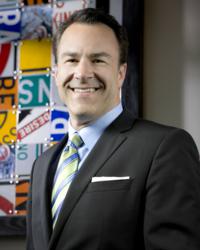 With assisted living, you're not just paying for medical care, you're paying for the peace of mind of knowing that your loved one is being looked after... That trust should never be broken. -Jason Waechter
Detroit, MI (PRWEB) May 22, 2013
Residents in the Metro-Detroit area may have seen a report on ABC's 7 Action News (WXYZ) that was released on 5-21-13 about cases of alleged abuse in two local assisted living facilities*. Attorney Jason Waechter, whose practice is located in Southfield, heard the story on the news and wants assisted-living residents and their families to know that any abuse is not acceptable. "With assisted living, you're not just paying for medical care, you're paying for the peace of mind of knowing that your loved one is being looked after with competence and compassion," says Waechter. "That trust should never be violated," he adds.
Waechter's firm operates the website http://www.lawyerforlife.com, and provides free information for people who may need legal representation in a variety of personal injury contexts, including in assisted-living facility abuse and negligence cases.
When Should People Begin to Worry?
According to a 2013 report funded by the U.S. Department of Justice, abuse in assisted-living facilities can be verbal, physical, psychological, or related to caregiving or medication. The report found that abuse in assisted-living facilities is uncommon but that there is a need for further investigation; resident-to-resident abuse tends to be more common than staff-to-resident abuse. In understaffed assisted-living facilities, abuse rates are significantly higher.
Assisted Living Today has compiled a list of warning signs associated with abuse in assisted-living facilities, including but not limited to:

lack of basic hygiene or medical assistance
bed sores
lack of supervision
verbally aggressive or demeaning caregivers
withholding of food or necessities
isolation of the patient or client
bruises, scratches, or other trauma
unexpected changes to legal documents, including the will
What Should Be Done if Abuse is Suspected?
"The best thing for a victim to do is contact us as soon as possible after an accident or injury," says Waechter. "Once we hear the circumstances and get the details, we can provide advice to allow the victim to make an informed decision about their legal options." Anyone can contact Waechter's firm, even if they live outside of Michigan. This is because Waechter and his team have extensively researched and vetted the very best law firms across the country, ensuring they can always recommend a top firm in the area where the incident occurred. In other words, they're associated with the best lawyers in the country, and always ready to help. "The emotional costs are bad enough," says Waechter, "and nobody should ever have to pay medical bills because they or their loved one has been injured due to the negligence of a caregiver or an assisted-living facility."
*The case mentioned in the news story is under investigation and no allegations have been proven in court. Attorney Jason Waechter is not directly affiliated with this case or its clients.
###
Jason Waechter has spent two decades cementing his reputation for results. Jason's four lawyer law firm can assist in any personal injury case throughout the country. He has contributed significantly to safety education and accident prevention. He has entrenched himself as one of the nation's premier lawyers, recently being named to the Michigan Super Lawyers and Michigan's Best Lawyers & Law Firms.