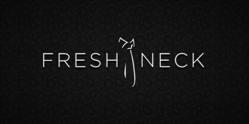 Being in the fashion industry is exciting and keeps you on your toes. As trends change, so do our products. Now we have the ability to cater to thousands of new and potential members.
New York, NY (PRWEB) May 22, 2013
FreshNeck, a revolutionary tie rental service based out of New York, NY has acquired industry counterpart, TieTry.
Founded in 2012 by David and Bryan Goldberg, FreshNeck provides men the chance to experiment with the best of men's accessories. This subscription-based service allows users to choose ties, bow ties, pocket squares and cufflinks from top fashion couturiers such as Hermes, Prada and Gucci as well as up & coming designers. Members wear each product for as long as they want and send it back in a pre-paid envelope when they're ready to receive the next item in their queue. It has often been referred to as the "Netflix for Ties."
Over the past year FreshNeck has gained great traction and built a solid member base. Their most recent move was the acquisition of TieTry. First seen on the ABC show Shark Tank, TieTry has played a significant role in the online fashion revolution. This acquisition allows FreshNeck to raise the bar and provide excellent customer service and products to hundreds of new members. Their inventory has significantly increased in size, providing members with exclusive access to over 1,700 ties, bow ties, pocket squares, cufflinks, tie-bars and lapel flowers. All TieTry members are welcomed into the FreshNeck family and eligible to upgrade their accounts for new plan options.
FreshNeck has quadrupled their membership base and is happy to offer their industry leading features to all. Members will have access to comprehensive filters, which make it easier for users to search for particular items. This includes the ability to search by color, material, pattern, width, formal and what's currently available. Also, FreshNeck regularly teams up with business affiliates such as Gilt Group and custom tie shops like Michael Andrews to offer exclusive deals.
The fashion industry is one that is ever changing and leaves no time for rest. A strong understanding of this is key to success, and is something that David Goldberg, Co-Owner of FreshNeck certainly realizes. "Being in the fashion industry is exciting and keeps you on your toes. As trends change, so do our products. Now we have the ability to cater to thousands of new and potential members."
New users can join at a discounted rate by using the promotional code: newcasual