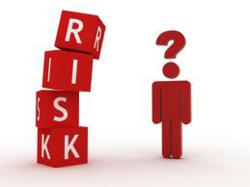 Toronto (PRWEB) May 29, 2013
Many drivers on the road require high risk car insurance. The reasons an individual might need high risk car insurance are many. High risk car insurance is more expensive than insurance for those considered to be good drivers. Drivers that are considered high risk are deemed so because they are more of a liability to car insurance providers than those consider safe drivers. Reasons that a driver may be considered High Risk include:

The Driver Has Had One Or More Accidents During Specified Period of Time
One accident will most likely not get a driver labeled as high risk. However, two or more accidents in a one year period will impact the driver's car insurance rates and earn them the label as a High Risk Driver.
Just one accident will likely cause a car insurance company to raise the driver's rates. Even if the accident is not the fault of the driver, unless the insurance company offers some type of Accident Forgiveness, the accident will cause the rates to increase, at least by a small increment.
If the driver has been considered a safe driver prior to the accident, this designation will disappear with one accident. Many insurance companies offer Good Driver discounts which the driver most likely no longer will receive after the accident. Due to the removal of the discount, their premiums will likely increase.
The Driver Is Under 25 Years Old.
The age of the driver will determine whether or not they are considered high risk. Young drivers are inexperienced and pose more risk to car insurance carriers than experienced, older drivers. Once a driver has reached age 25, provided that they do not have other high risk factors such as speeding tickets, their car insurance rates will decrease.
The Driver Has Received One or More Moving Violations in a Specified Period of Time.
For each moving violation, points are added to a driver's record. When points are added to a driver's record, the more risk they pose to insure. If a driver receives a moving violation, most provinces provide the option to attend a safe driver's training course to keep the violation from materializing as points on their record. However, most provinces will only allow a driver to take the course once every year or even less.
Points expire off of a driver's record three years from the time they are assigned. If some people have points against them on their driver's record, avoiding moving violations and any other driving infraction will ensure that they will have a clean driving record once the points expire.
The Driver Has Been Convicted of a DUI or Another Serious Driving Infraction.
A DUI or reckless driving charge will automatically deem the driver as high risk. In fact, drivers in Canada who are convicted with DUI face penalties under Canada's Criminal Code and Ontario's Highway Traffic Act. It'll remain at least 10 years on the driver's record and will negatively affect insurance rate by thousands of dollars.
The Driver Has Made a Major Claim in the Past Year.
When a driver has made a claim on their car insurance policy within the past year, the driver will be considered a higher risk driver. This is because they pose a risk to the car insurance carrier's bottom line. The fact that the insurance company had to pay out for the claim automatically places the driver in a higher risk category.
Certain car insurance companies specialize in providing insurance for higher-risk drivers. If drivers find that they have been placed on the high risk driver list, they have the option of staying with their current carrier or shopping around for another car insurance company.
About: CarInsuranceNews.ca is a Canadian based independent website providing news and information about car insurance in Canada.