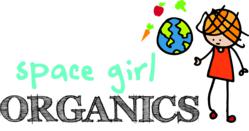 I have always felt that all of us, together, can do great things for our community and our world...
Daytona Beach, FL (PRWEB) May 22, 2013
Space Girl Organics is excited to announce they have signed on as a sponsor for this weekend's I Talk to Strangers Miracle Run/Walk. The 5K event will take place at 8:00 am at Cocoa Riverside Park in Cocoa, FL. The event aims to "create miracles" in the community through the I Talk to Strangers social movement.
As a sponsor, Space Girl Organics is organizing a team of runners and walkers to participate in the event. Additionally, they are providing bananas for runners and donating organic produce for the free community breakfast following the event. After the event, Space Girl Organics will be donating 1 lb. of produce per race entrant to those in need. Their goal is to donate 1 ton of produce.
I Talk to Strangers (ITTS) is a social movement with a mission to bring the world together one conversation at a time. The purpose of the ITTS Foundation is to support the mission of the movement by creating events and partnerships with organizations that promote enriching dialogue and positive collaborations among strangers. They are on a mission to merge groups – political, ethnic, racial, religious, rich, poor, gay, straight in an effort to bring more peace, understanding, and collaboration among each other.
"I have always felt that all of us, together, can do great things for our community and our world," says Lucinda Clark, Space Girl Organics owner. "The first step is to recognize we are all bound by the common thread of humanity. If we simply took the time to talk to each other without judgement, with the hope of learning more about each other we might find we have more in common with each other than we think. It has always been a hope of mine that the food we deliver to homes will be a vessel for conversations."
To participate in the Space Girl Organics team, visit their blog for details.
Space Girl Organics
Space Girl Organics is a delivery service of farm fresh organic produce and select groceries. They deliver a fresh variety of fruit, vegetable or mixed fruit/veggie boxes straight to doorsteps and offices. The contents of the boxes change weekly based on the freshest arrivals from the organic farms they work with and are fully customizable. They supply donations to local nonprofits and partner with community schools focused on helping children and families eat well. Space Girl Organics is more than a produce delivery business. It is a community of people trying to eat well, be well and do a lot of good in between. Join them at http://www.SpaceGirlOrganics.com.