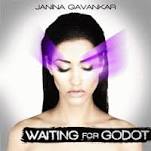 "This fest proves Tinseltown's chops…the creativity and ingenuity of film."-Cool Hunting
Los Angeles CA (PRWEB) May 23, 2013
David Sedaris' is a New York Times best-selling essayist and The Learning Curve is an adaptation from his book, 'Me Talk Pretty One Day.' Director Phil McCarty shot on the RED Camera and chose Matthew Gray Gubler, the FBI behavioral analyst Dr. Spencer Reid of Criminal Minds to star as David Sedaris.
The Learning Curve follows Sedaris as he becomes a creative writing teacher at a local college, tries to teach his students creative writing, failing miserably. This New Media film will take the prestigious spot in programming as being the closing night film of the entire festival, Wednesday June 12th starting at 7:30PM at the State of the Art Theatre, The Landmark 10850 W. Pico Blvd. LA CA
True Blood fans know Luna Garza is a major character in the fourth and fifth seasons of True Blood. She is played by starring cast member Janina Gavankar. She is a Skinwalker introduced as a new love interest for the already established Sam Merlotte. A minor character by the name of Luna appears in the second Sookie Stackhouse book, Living Dead in Dallas.
Waiting for Godot is a music video starring Janina Gavanker and directed by Caitlin Pashalek. Considered a high-art music video for Janina Gavankar's single 'Waiting for Godot'. Gavankar plays two sides of the same person, fighting with each other as they find themselves lost in a vast plane.
Last year, the festival sold out in advance. This year, New Media Film Festival implemented a customizable festival experience by offering, individual tickets to screenings sessions, 2 Day Festival Badges and PPV/Live Stream http://www.NewMediaFilmFestival.com click attend and choose.
4TH ANNUAL NEW MEDIA FILM FESTIVAL June 11 & 12 2013 at The Landmark Los Angeles
MISSION & OBJECTIVE
New Media Film Festival: The Best in New Media-What's New, What's Next...Honoring Stories Worth Telling in all media that are innovative, imaginative and inspirational. Stories that can make you laugh, cry, think & go beyond the ordinary.
New Media Film Festival intersects the interactivity of new technologies & formats for Media & Cinema which exemplify the power of the cinematic arts to inspire and transform. A festival where we Honor Stories Worth Telling that are created by people of All Ages-All Cultures-All Media.
SUBMIT YEAR ROUND:
Each submission is considered for Screening, Distribution & Competition.
Judging by Pixar, Fox, The Caucus and many other Industry Leaders,
Each of our over 17 categories has a best of winner and there is one grand prize winner. Over 45K in Awards given.
Check our website often http://www.NewMediaFilmFestival.com for panels, events, updates, news.
IMDB qualifying
International & Affordable-All Ages, All Cultures, All Media
SAVE THE DATE: June 11 & 12th 2013 at The Landmark Los Angeles
For our 4th Annual New Media Film Festival
Sponsors, fans, filmmakers and you.
Join filmmakers from around the World; hear industry leaders, network with distributors and funders. Enjoy the Opening Night, Networking Lounge- Screenings, Panels, Q & A's, Closing Night and Award Ceremony and Red Carpet Press Junket
Proud to announce our 3D channel on NVidia https://www.3dvisionlive.com/category/channel/new-media-film-festival
PRESS QUOTES:
The Best in New Media: What's New, What's Next …honoring stories worth telling.
"Makes the cutting edge accessible."- Huffington Post
" L.A-based festival... that addresses and celebrates all of the unique forms that visual storytelling can take in our new media world."-BadLit
"This fest proves Tinseltown's chops…the creativity and ingenuity of film."-Cool Hunting
"Sundance for the Facebook Crowd." – Culture Rehab
"Worth the entry fee." – Movie Maker Magazine
WE GIVE BACK:
Each year we donate to a different non-profit and give tickets to students.
Some recipients include: LA High School #9, LA Film School Students, weSPARK, Unemployment Fund and The Madrone Project!, GATE, Save The Whales, EyeCare4kids and more.
There is no charge for artists to submit to have their artwork/film exhibit in our Art on Wall Exhibit and the International Art Exhibit or to place business cards or postcards on our New Media Marketing Table (place 1 take 1).
Our Founder/Director – Susan Johnston is an Award Winning Producer and is a Global Speaker on New Media, Social Media & Incremental Monetization in the Digital Space. Check the events box on our homepage for a country near you http://www.NewMediaFilmFestival.com For press or sponsorship opportunities, please email info(at)newmediafilmfestival(dot)com