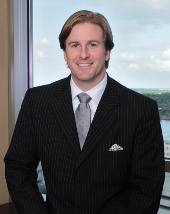 We have one of the best legal teams I've ever encountered. We just focus on doing the best job possible for every client.
(PRWEB) May 23, 2013
Local criminal defense attorney James D. Phillips continues to build a national presence, this time singled out by Strathmore's Who's Who. Strathmore publishes an annual registry of the most successful leaders in the field of law, arts, science, government and other key industries.
Phillips, a founding partner of the Orlando criminal defense law firm Katz & Phillips, PA, has built his career on a strong trial success record and astute defense strategies. He focuses much of his work on DUI/DWI defense, as well as criminal defense more broadly.
Strathmore's is one of the most prominent "who's who" directories, including only individuals who demonstrate both strong leadership and noteworthy achievement in their field. Individuals can be nominated by peers or even self-nominate, but the publication puts every nominee through an extensive review process.
"It's one of the oldest publications naming leaders in law in the United States," said Phillips. "It was quite a surprise and an honor to be told I'm included... sort of like telling a baseball player they're in the Hall of Fame. How do you react to that?"
Katz & Phillips has seen substantial growth over the past year, recruiting two new leading criminal defense attorneys and opening new offices in Gainesville and Tampa Bay. In total, the firm now has five branches across Florida.
"I really can't take the credit," Phillips said. "We have one of the best legal teams I've ever encountered. We just focus on doing the best job possible for every client."
About James D. Phillips:
James D. Phillips is an experienced Orlando DUI lawyer and the co-founder of Katz & Phillips law offices. Mr. Phillips draws on extensive courtroom experience and his previous work as a prosecutor to give every client the strongest defense possible, focusing in particular on DUI defense. He can be contacted at:
Katz & Phillips, PA
509 W. Colonial Drive
Orlando, FL 32804
321-332-6864
[http://www.orlandocriminalteam.com/dui-defense-attorney/