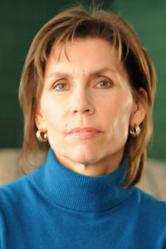 Give an Hour has the capacity to help those who are experiencing grief, loss, and anxiety as a result of this horrible storm, and we want to do our part
Washington, DC (PRWEB) May 21, 2013
Give an Hour™ (http://www.giveanhour.org), a national nonprofit organization providing mental health services at no cost to members of the military, veterans of Iraq and Afghanistan, their loved ones, and their communities, is expanding its reach to include victims, families, and first responders dealing with the aftermath of the devastating tornado in Oklahoma.
"We are saddened by yet another tragic event in our country. Give an Hour is offering mental health services to anyone, including young children, who have been affected by this tornado," says Dr. Barbara Van Dahlen, founder and president of Give an Hour. "In addition to providing assistance through our network, we are proud to work alongside our friends at Team Rubicon, who will soon be arriving in Oklahoma to offer assistance to the affected communities. With dozens of licensed mental health professionals in Oklahoma—and thousands more across the country—Give an Hour has the capacity to help those who are experiencing grief, loss, and anxiety as a result of this horrible storm, and we want to do our part," adds Dr. Van Dahlen.
Mental health professionals interested in joining Give an Hour can complete an easy online form at http://www.giveanhour.org.
Those seeking help from Give an Hour can visit http://www.giveanhour.org and click on "visitors" to locate a provider in their area.